Postmodernism
WTF?
Postmodernism
= Bullshit
I'm guessing most people believe "postmodernism" is a fancy way of saying "bullshit". And they're mostly right. But I think there's some core amount of interesting... stuff about it that's worth considering. At a minimum, you'll sound smarter when you go to museums. And if things get too obnoxious for you, you can just tune me out and look at some pretty pictures while eating pizza—that's totally legitimate.
Disclaimers!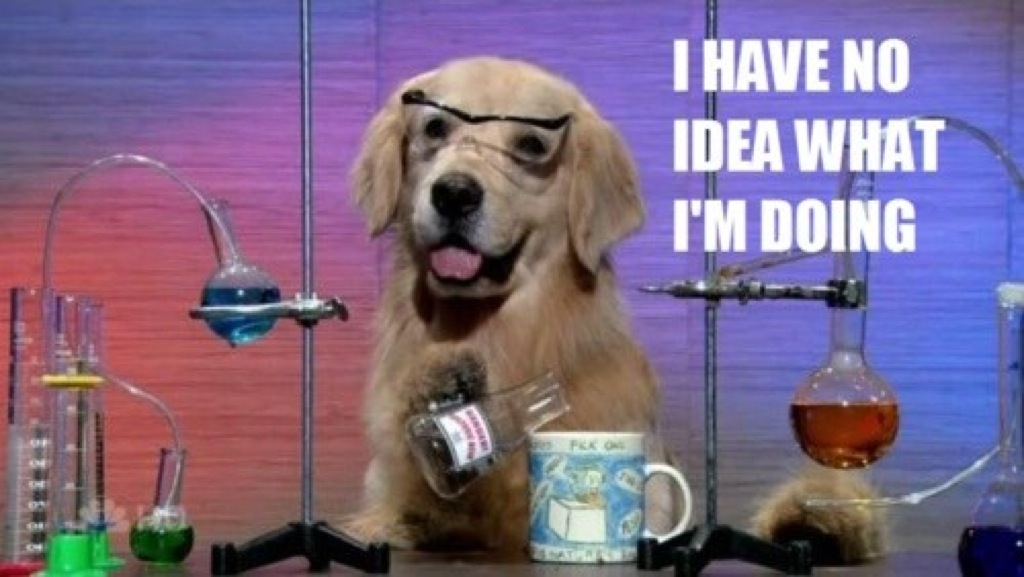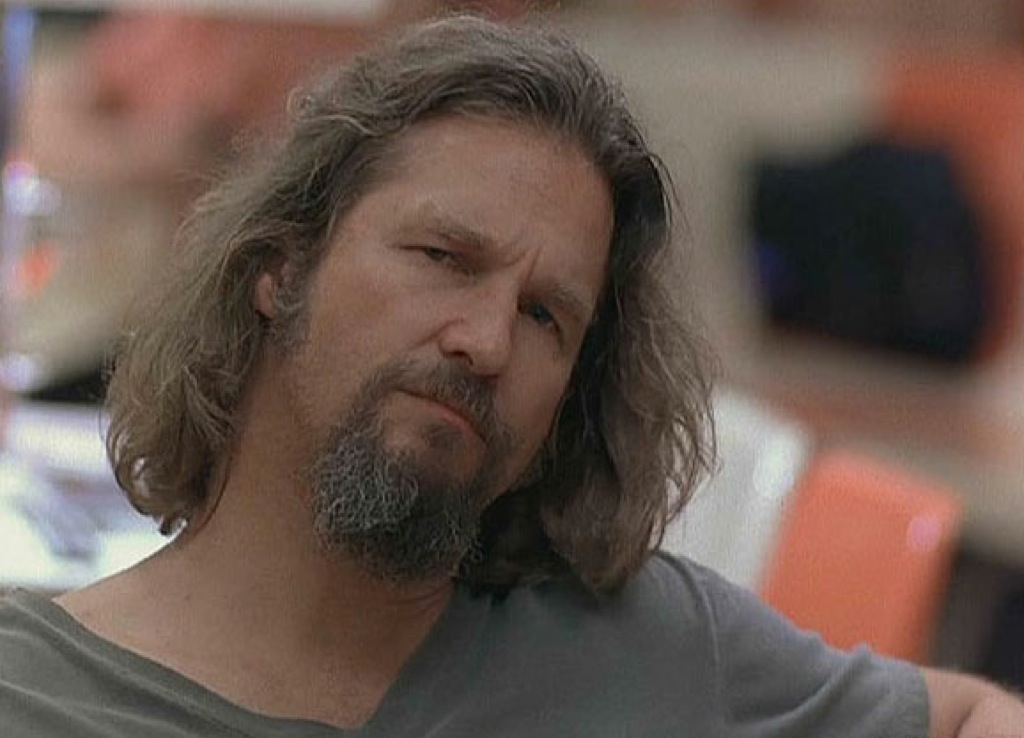 These are just, like, my opinions.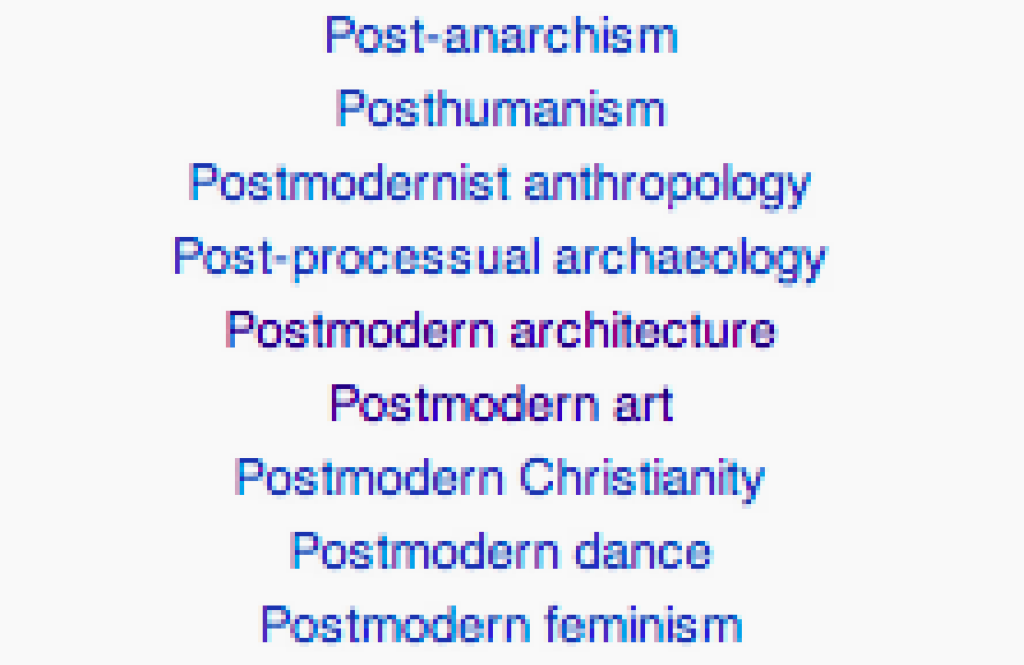 There's a lot of postmodernist stuff, but I'm just gonna focus on the purple things here.
Post

modernism

To talk about Postmodernism, I guess you gotta look at Modernism first. But that's actually not enough, because Modernism was already kind of a response to stuff that came before it. So let's wrap all that up into one little box and call it...
"Pre-modern"
–1915
Representational
"Pre-modern" isn't actually A Thing, it's just convenient for our purposes. It's stuff like Classical Greek sculpture, or Romanticism in painting, or the Dutch masters. A lot of the Netherlands, a lot of France, etc. You can say a lot about pre-modern, but the important thing in this narrative (that I'm making up) is that it was representational.
Rembrandt
Self-portrait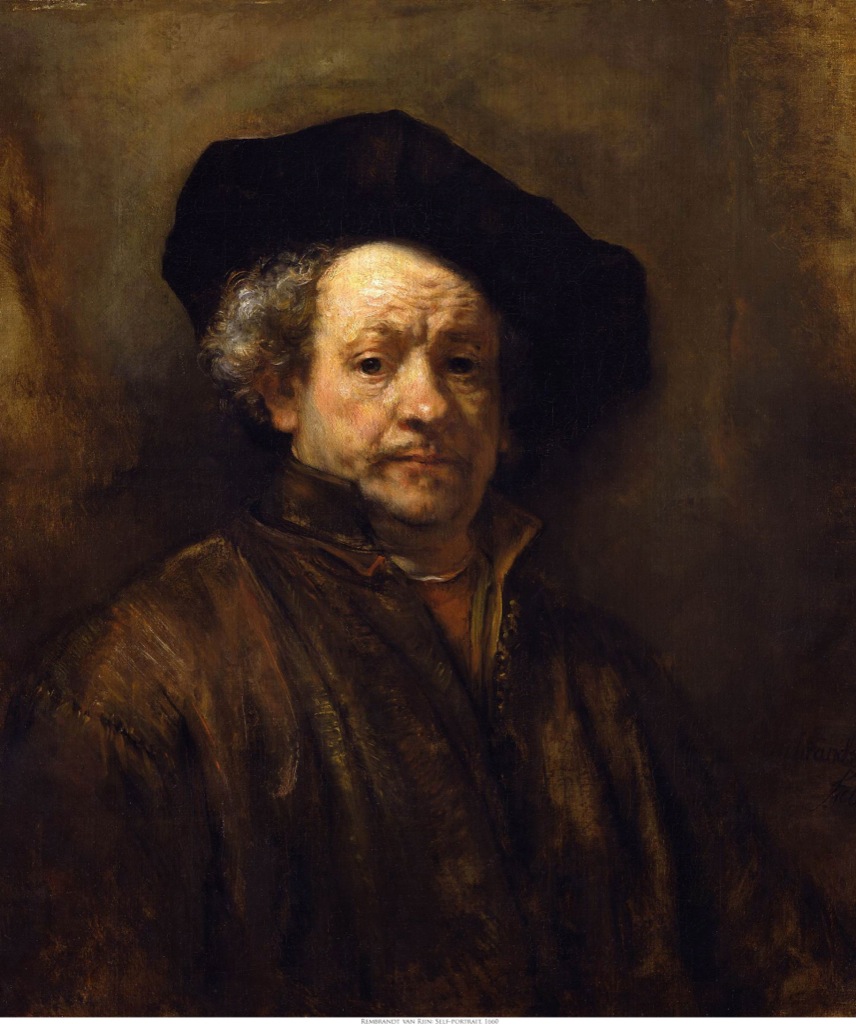 Rembrandt's self-portraits represented, uh, Rembrandt.
Rembrandt
Self-portrait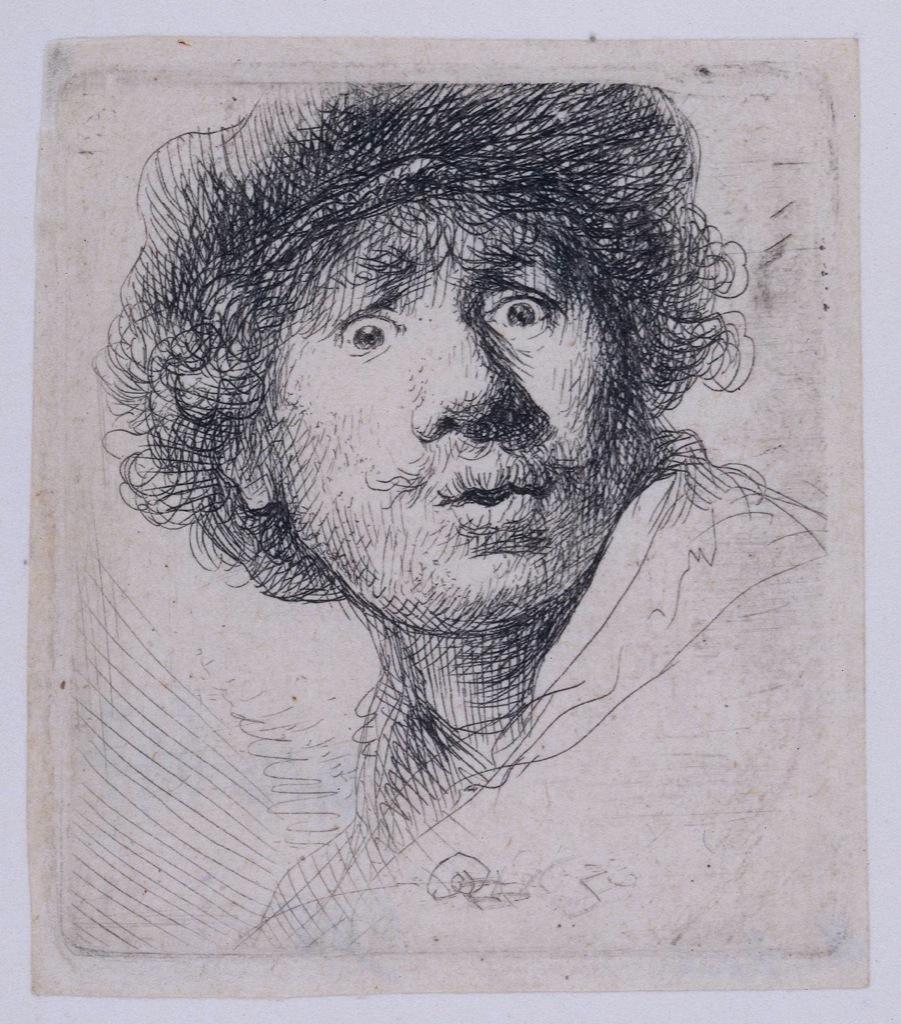 I just think this one is funny.
Vermeer
Girl with a Pearl Earring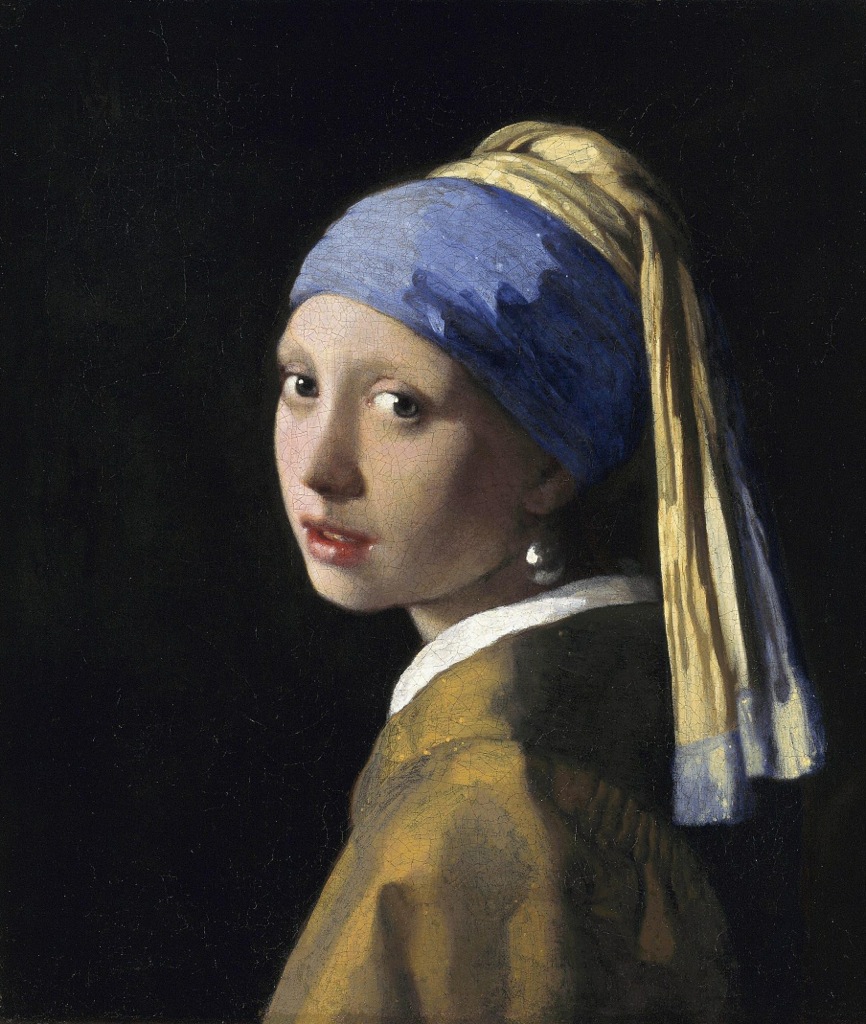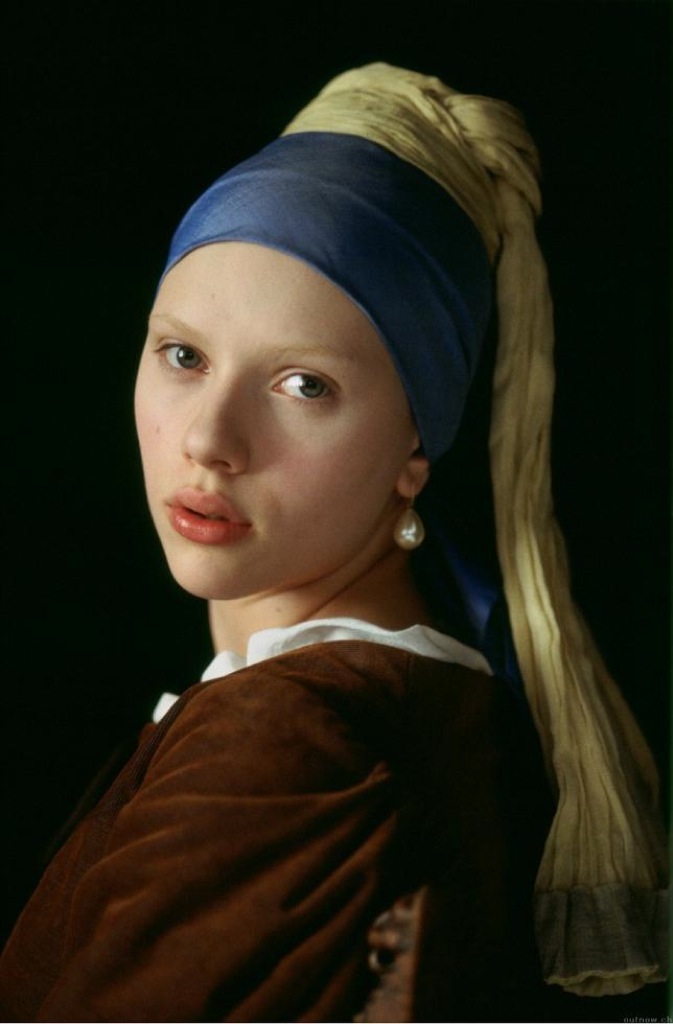 Just an aside, but I think it's really creepy how close they got with this movie.
Monet
Water Lilies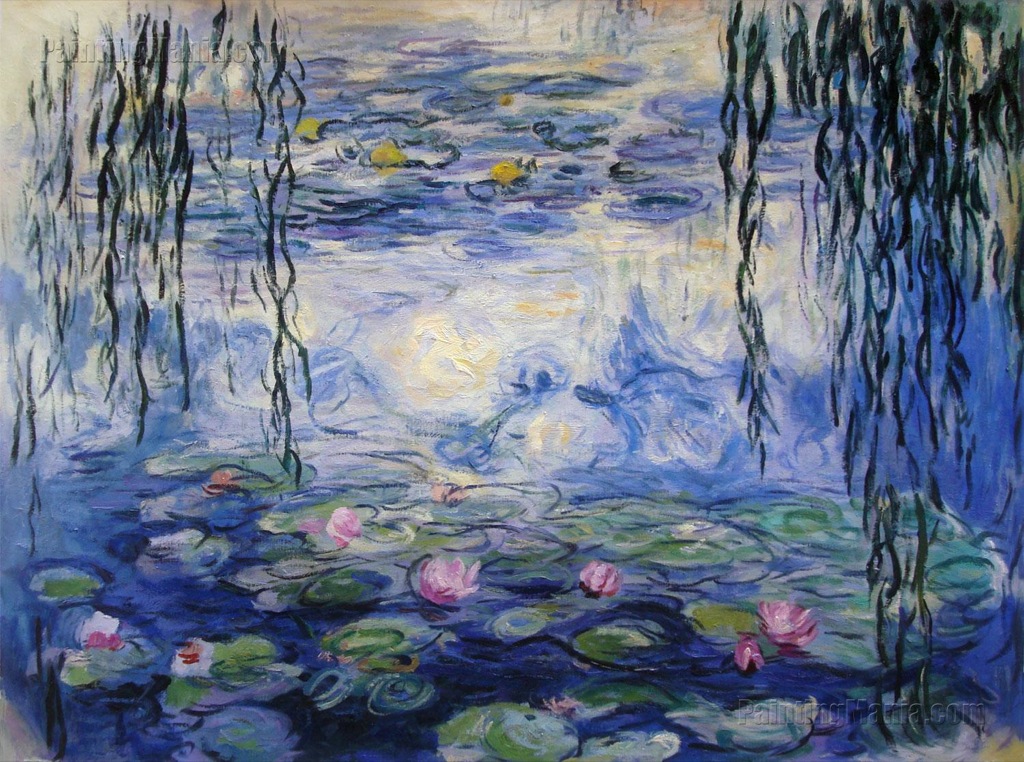 Seurat
Un dimanche après-midi à l'Ile de la Grande Jatte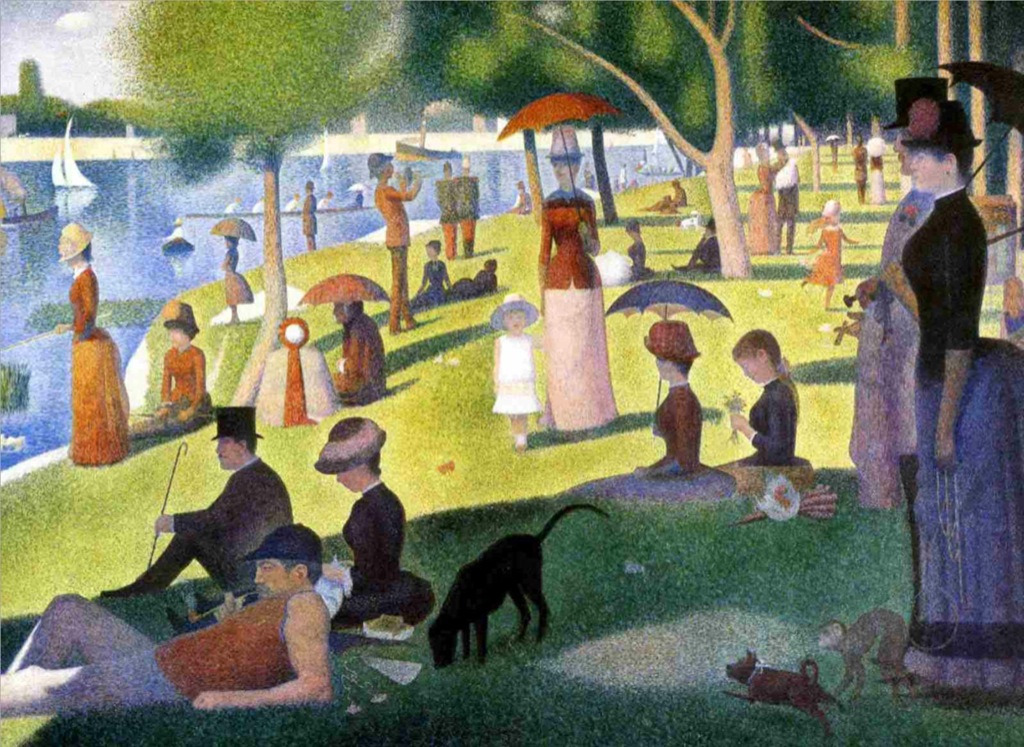 Architecture
Architecture is trickier. A building is always first and foremost a building, so "representation" is harder to define. I think it's best to look at some second-order characteristics. And I think it's helpful to consider the typology of the building. That is, there were historical rules that were generally followed to make a Church a Church, or a Palace a Palace. And we can kind of categorize buildings according to how typological they are.
Wren
St. Paul's Cathedral
English Baroque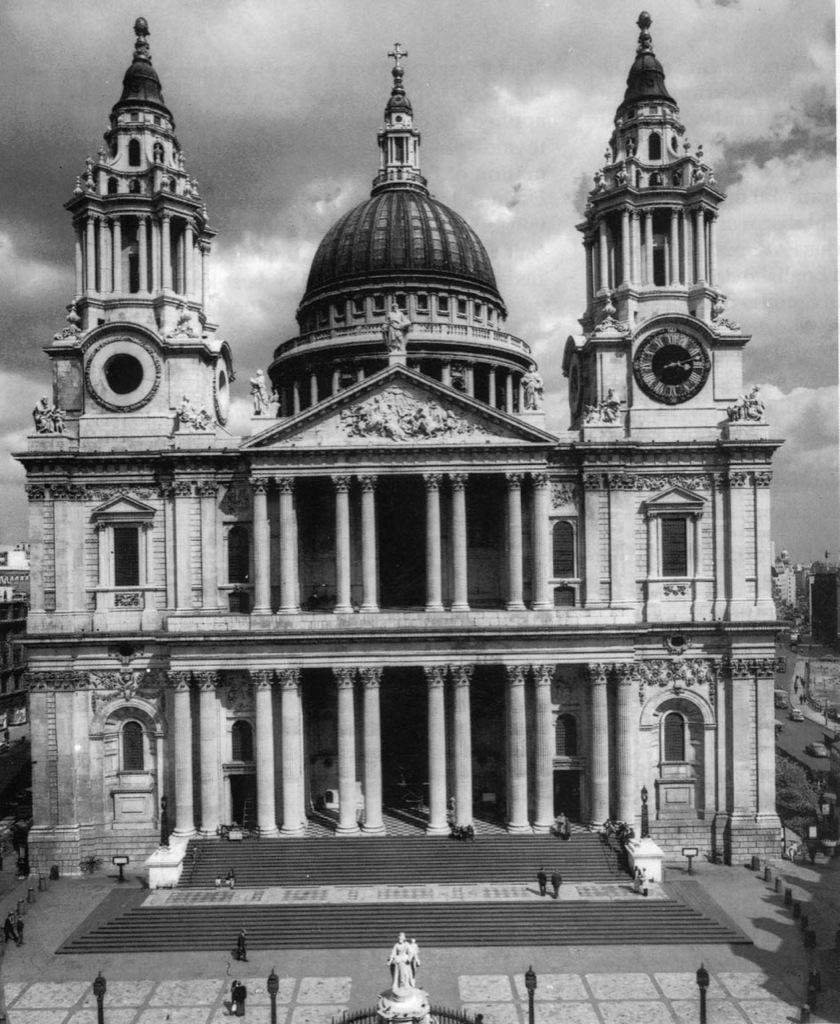 For example, St. Paul's Cathedral is super Churchy. It's not easily mistakable for anything else. It represents a Church. It takes all these older Church idioms and decorations, and updates them (for its time) into this really definitive style, called English Baroque.
Wren
St. Paul's Cathedral
English Baroque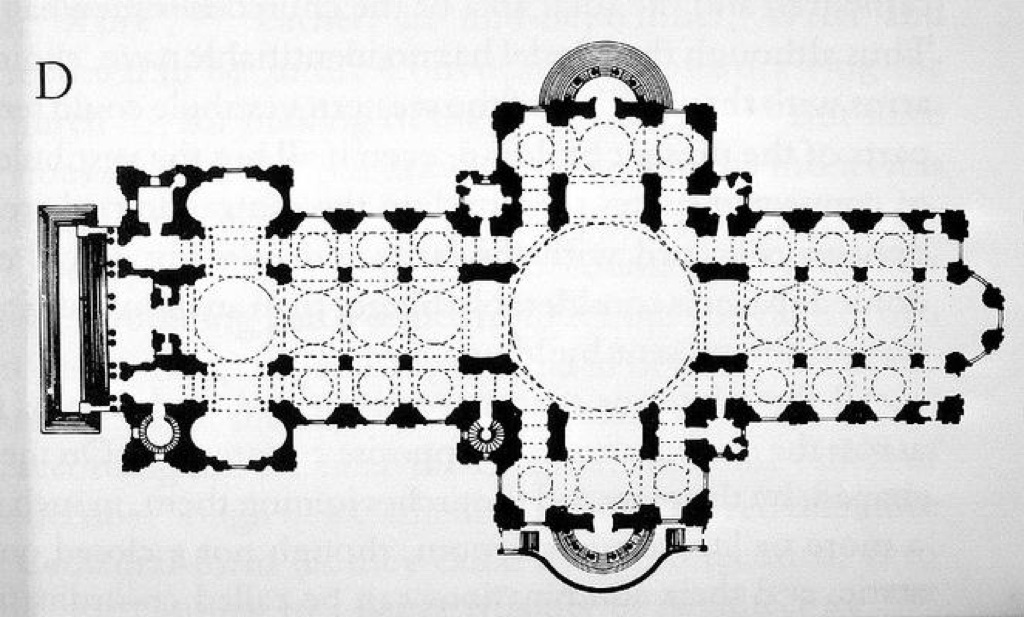 Wren
St. Paul's Cathedral
English Baroque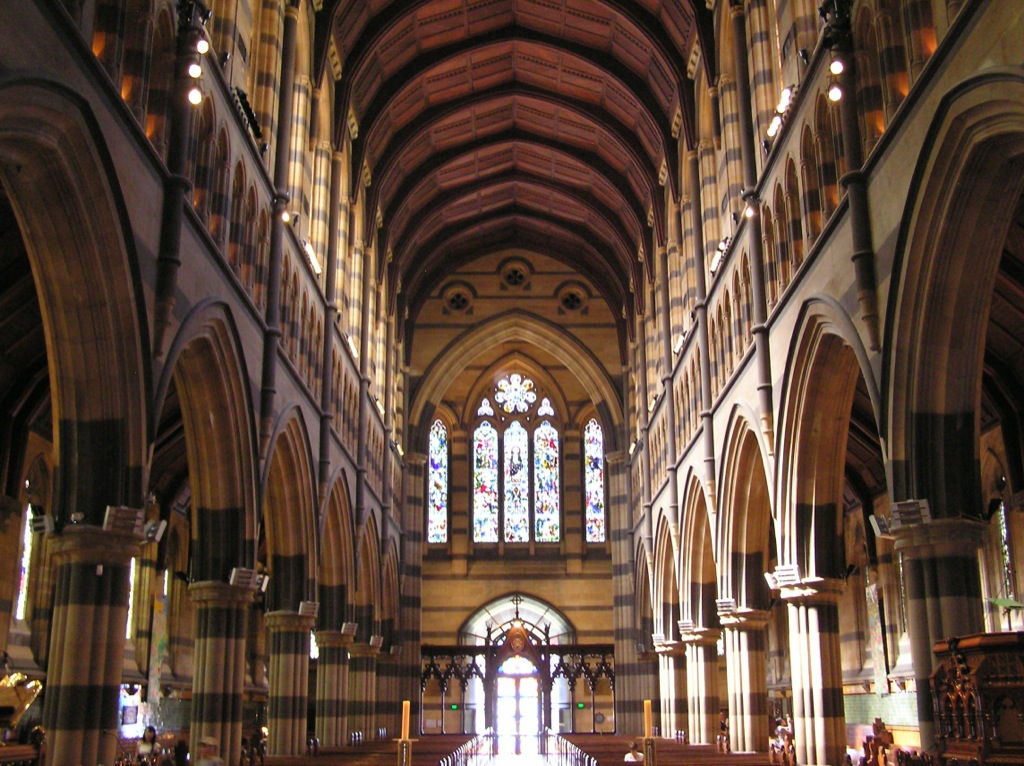 Boullée
Newton's Cenotaph
Architecture parlante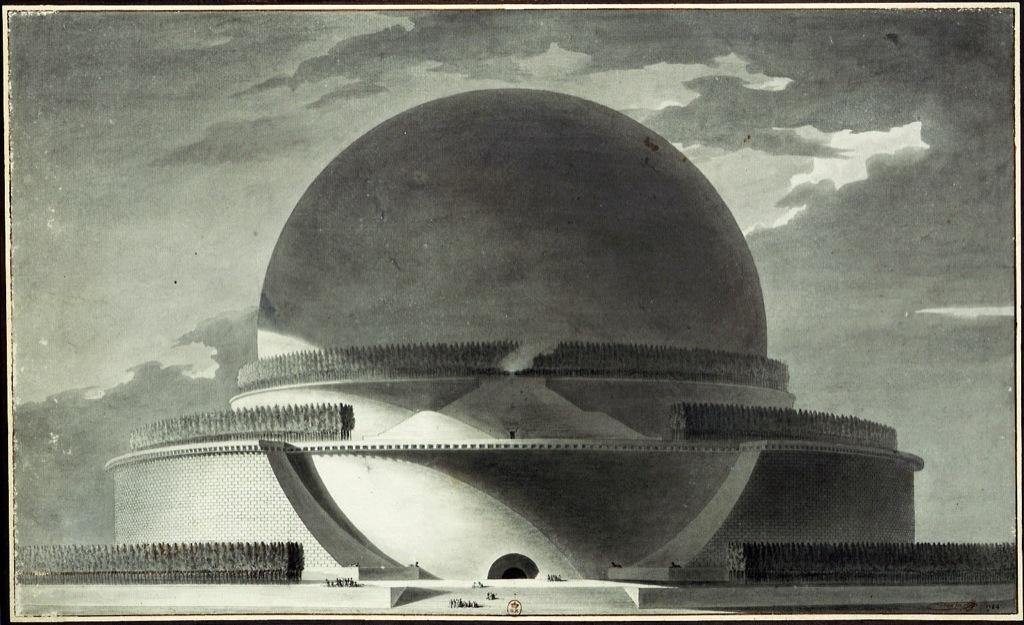 Boullée was super weird and ahead of his time. But you can still think of his work as representational: Newton's monument was directly informed by Newton's mathematics.
Reed and Stern
Grand Central Terminal
Beaux-Arts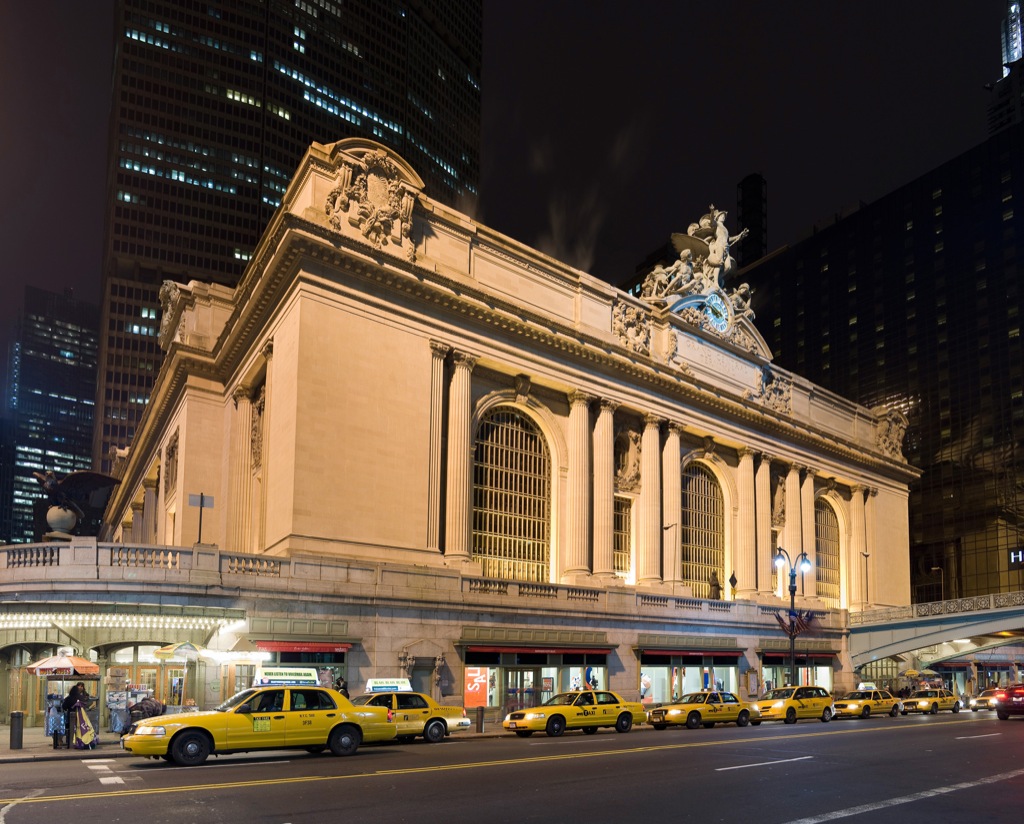 Reed and Stern
Grand Central Terminal
Beaux-Arts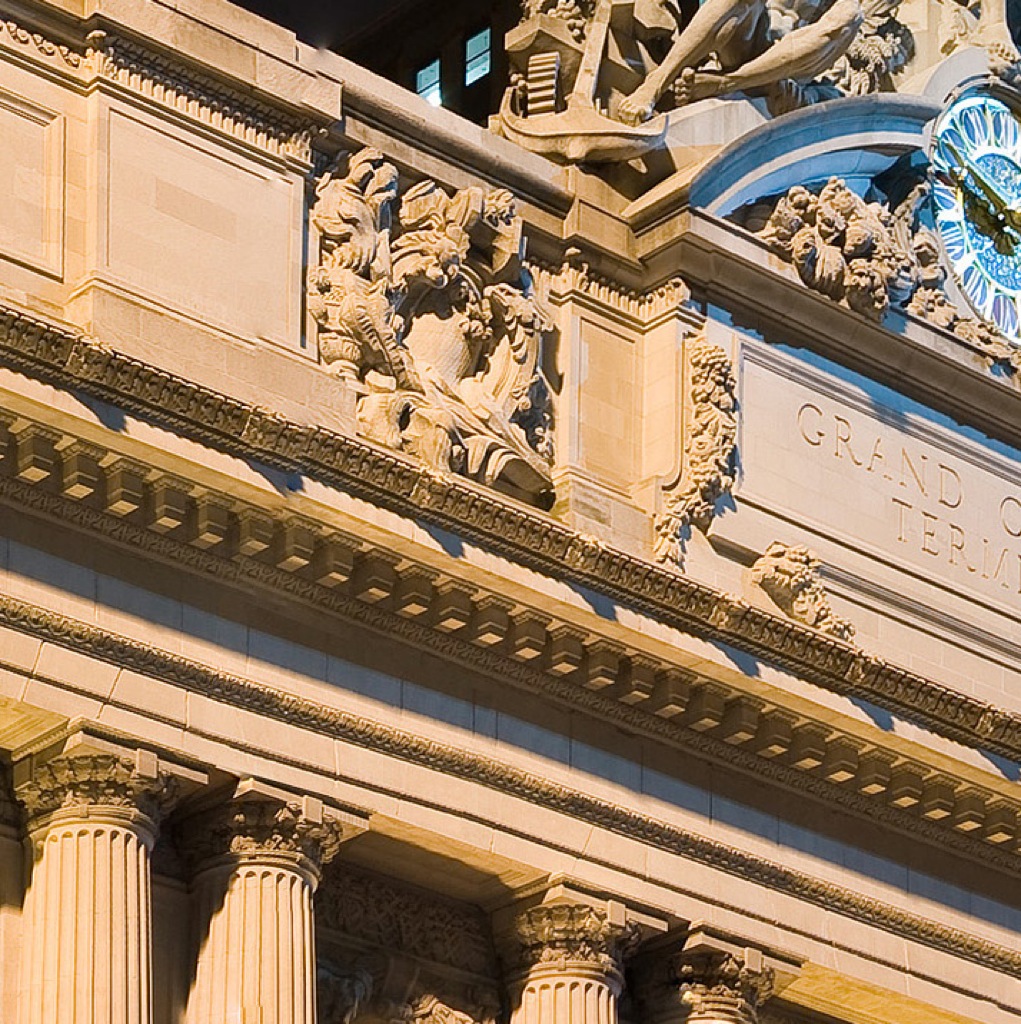 Reed and Stern
Grand Central Terminal
Beaux-Arts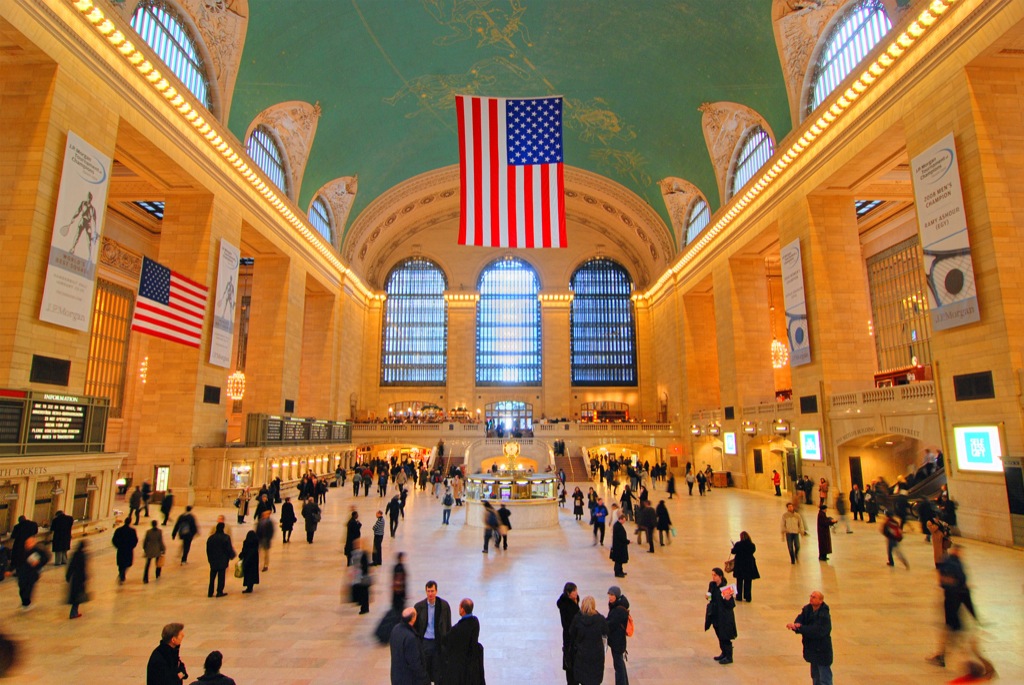 Modern
1915–1945
Non-representational
Also known as abstract. Basically, modern artists decided they were sick of always representing stuff literally, and started approaching things, ideas, forms, even art itself abstractly.
Brancusi
Bird in Space
(Pure) Abstract

So, this is clearly not a bird. Is it the artist's idea of a bird? Some proto-bird? The flight path of a bird?
Dali
The Persistence of Memory
Surrealism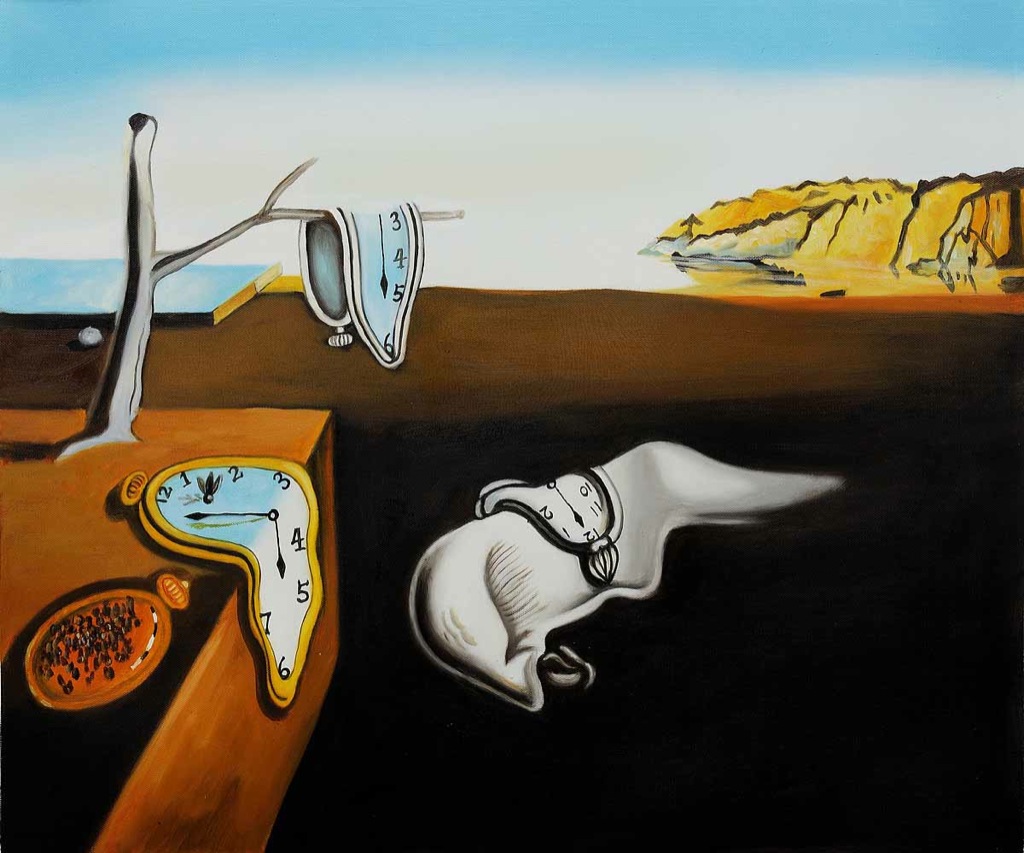 Picasso
Guernica
Surrealism; Cubism
Picasso
The Old Guitarist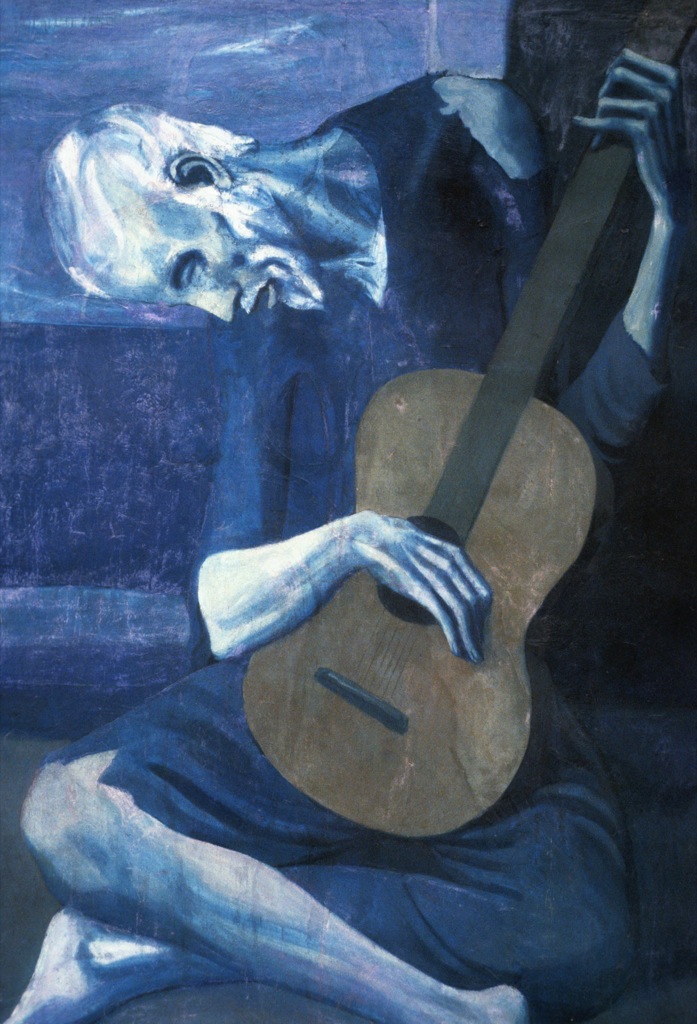 Just an aside: Picasso wasn't exclusively weird stuff.
Duchamp
Fountain
Dadaism (arguably Postmodern)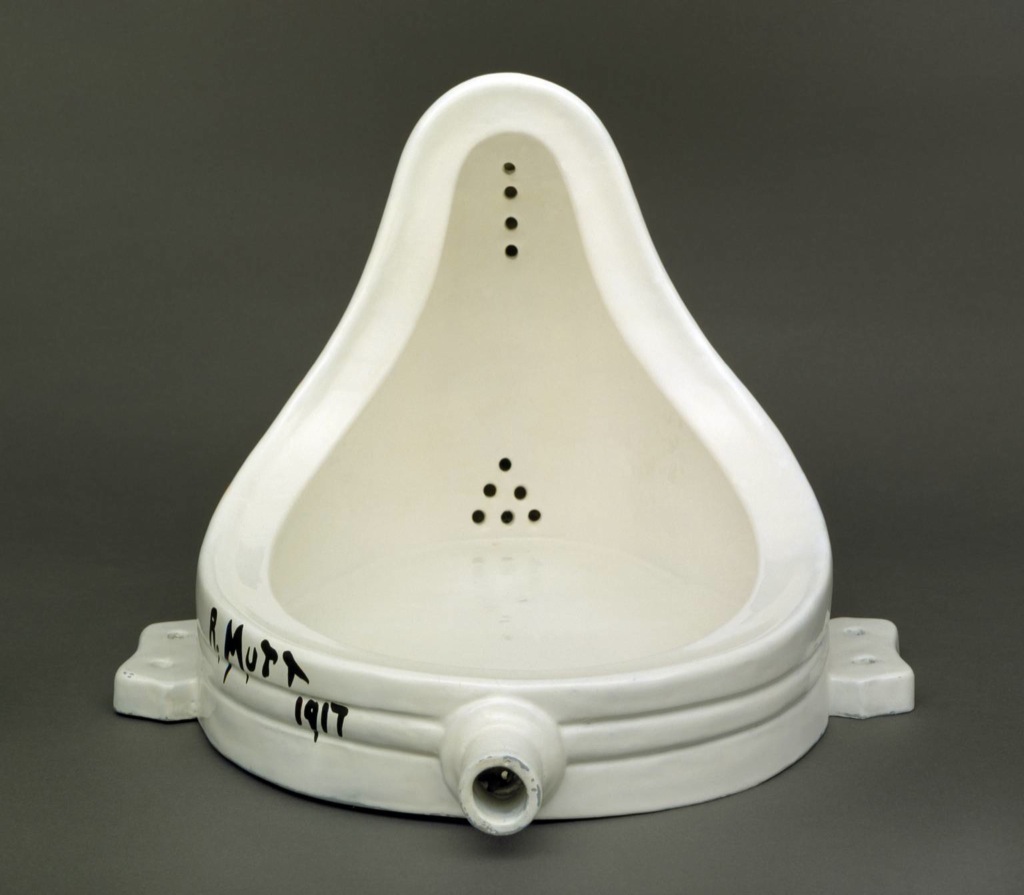 Dadaism was about nonsense (the name is mostly onomatopoeic) but this piece in particular was literally just Marcel deciding an old urinal was art, and signing his name to it. It was the beginning of art only being art with intent. Super abstract!
Mondrian
Composition C No. III in Red, Yellow and Blue
De Stijl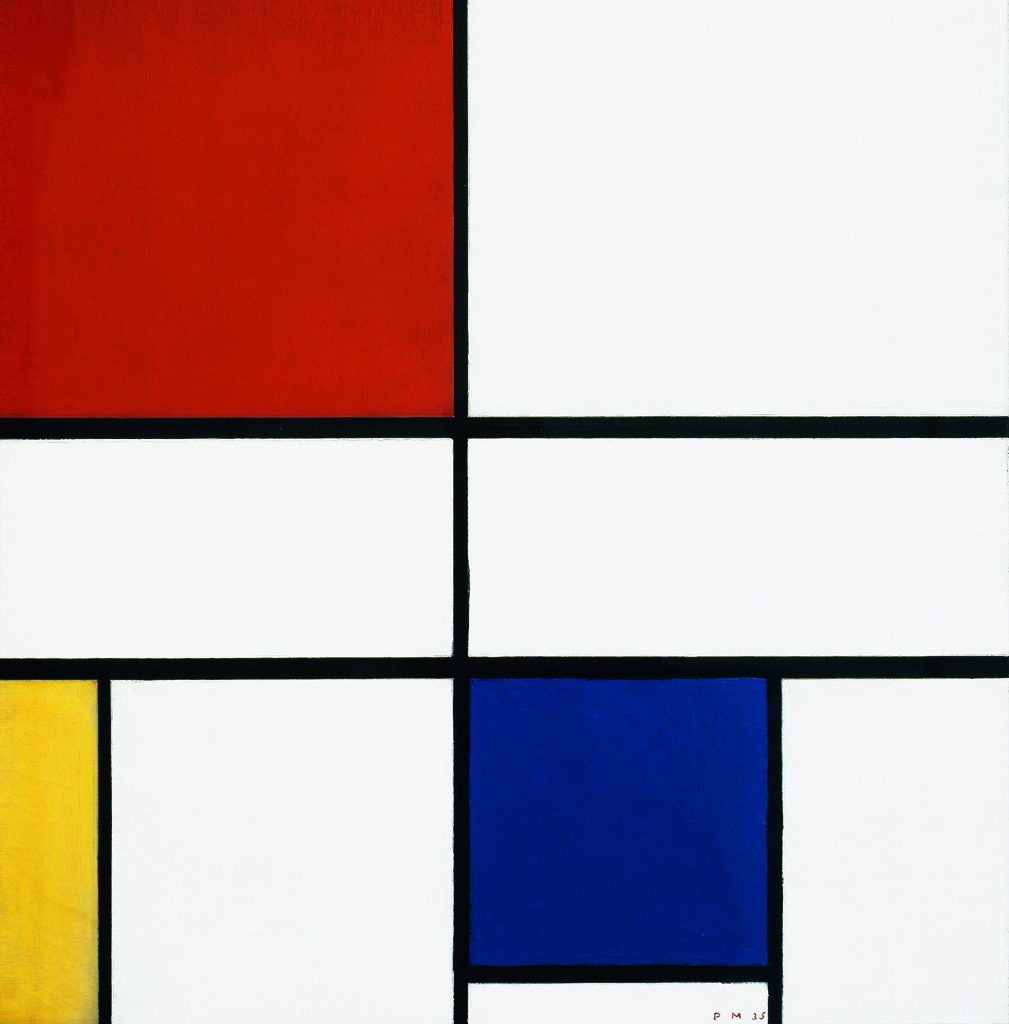 Dutch as hell.
van Doesburg
Contra-Composition XVI in dissonances
De Stijl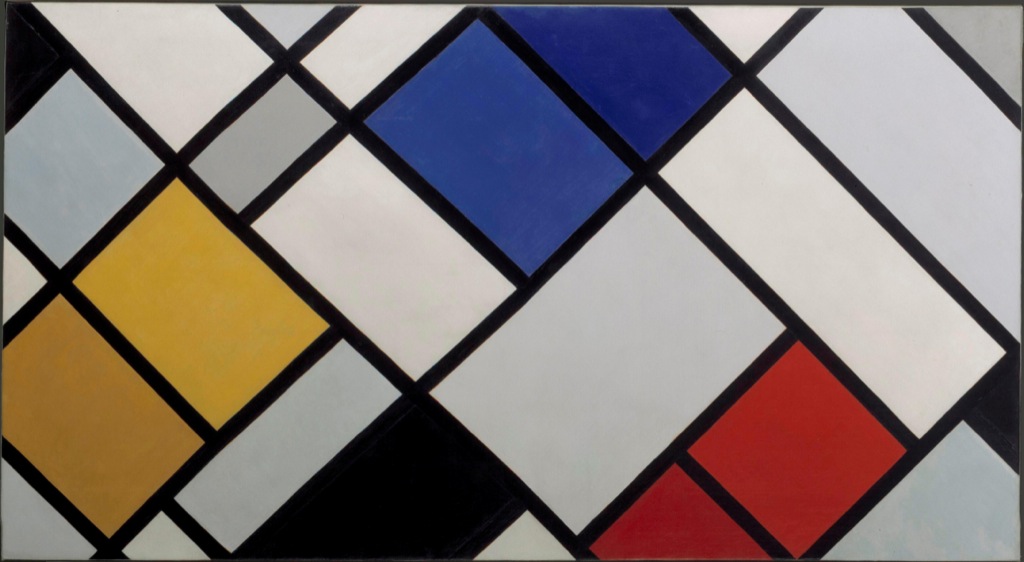 Theo van Doesburg was hugely influenced by Piet Mondrian, and they were initially friends and peers, but they eventually had a falling-out: Mondrian couldn't accept diagonals (Neo-Plasticism) and van Doesburg loved 'em (Elementarism). Literally a friendship ruined by 45°.
Corbusier
Villa Savoye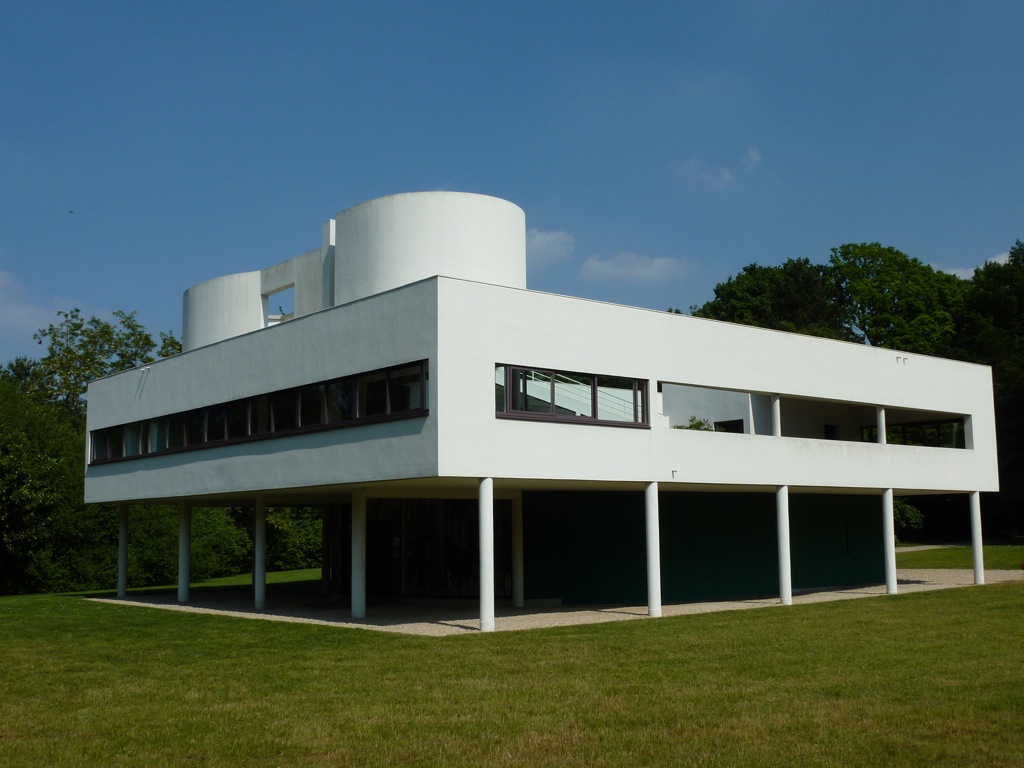 Early Corbusier is basically seminal modern architecture, which was about rejecting decoration and classical forms, and building structurally, or tectonically. Think: lines and surfaces, bare/pure materials. "Form follows function" as opposed to "Function imposed by form." It's hard to live in an abstract house, but modern architecture was like modern art in that they both stripped away ornamentation.
Wright
Fallingwater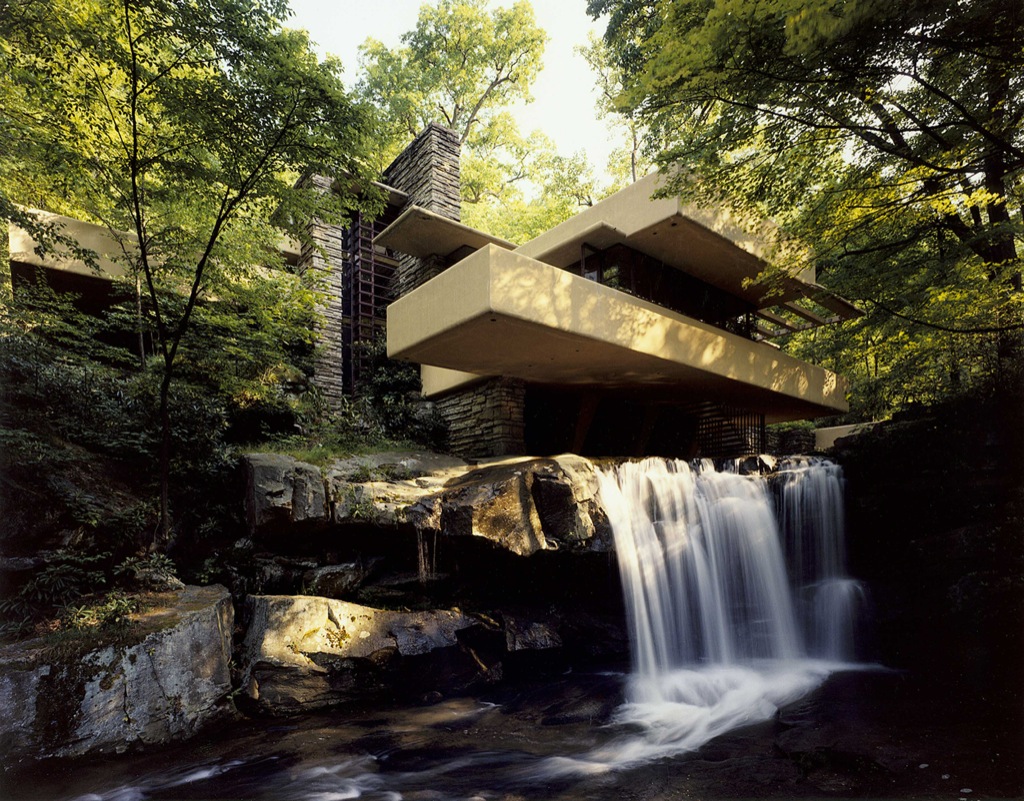 The modernist ethos is kind of that people are functional entities that need things: light, air, space. Buildings are therefore machines for living. Drawing on the commercial/industrial age, buildings became somehow sleek, machine; a kind of functional cleanliness that demanded everything be in its right place. Not only in the building itself: residential, commercial, industrial must all be separate.
Wright
Guggenheim Museum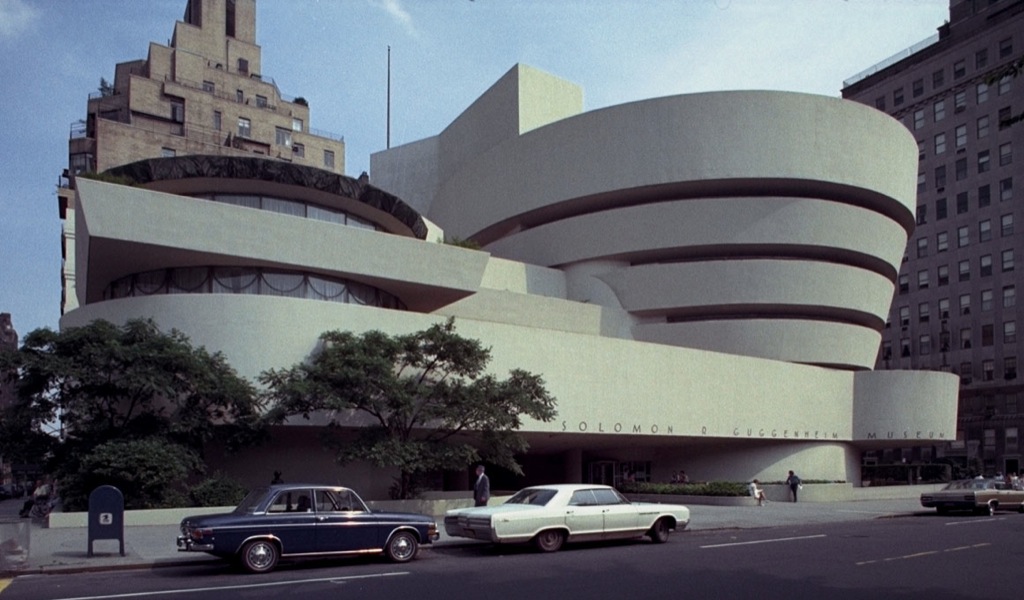 Corbusier
Domino House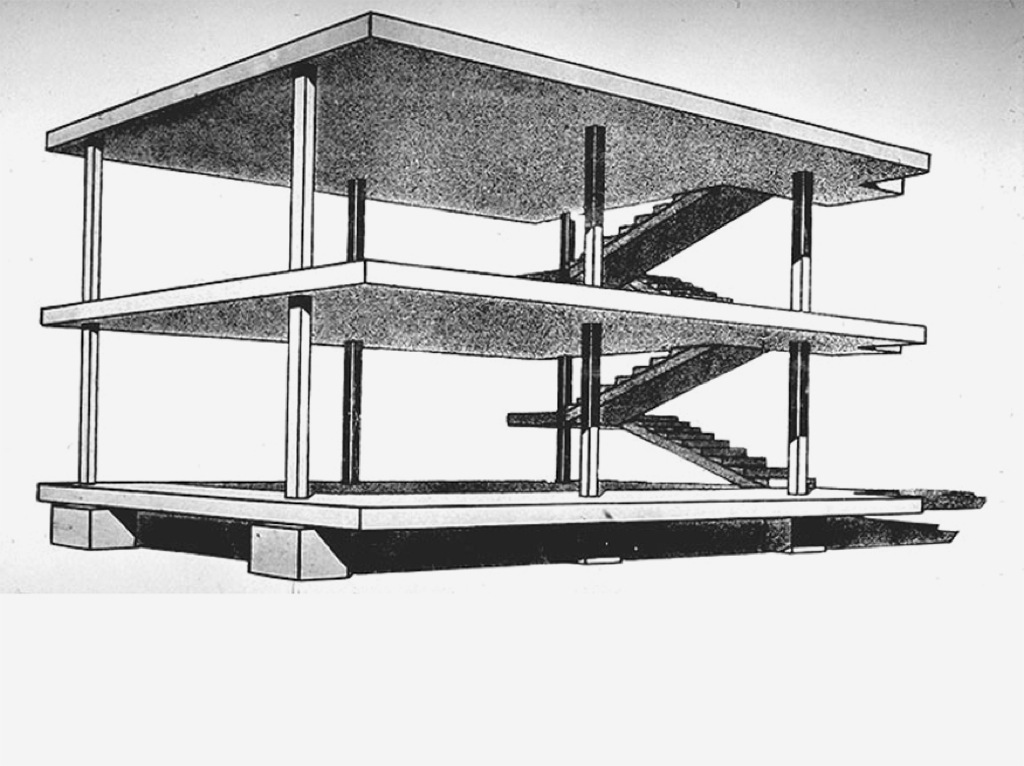 This is more of a general idea than a specific building. Open interior plan, external stair, structural support via columns around the perimeter.
Mies
Seagram Building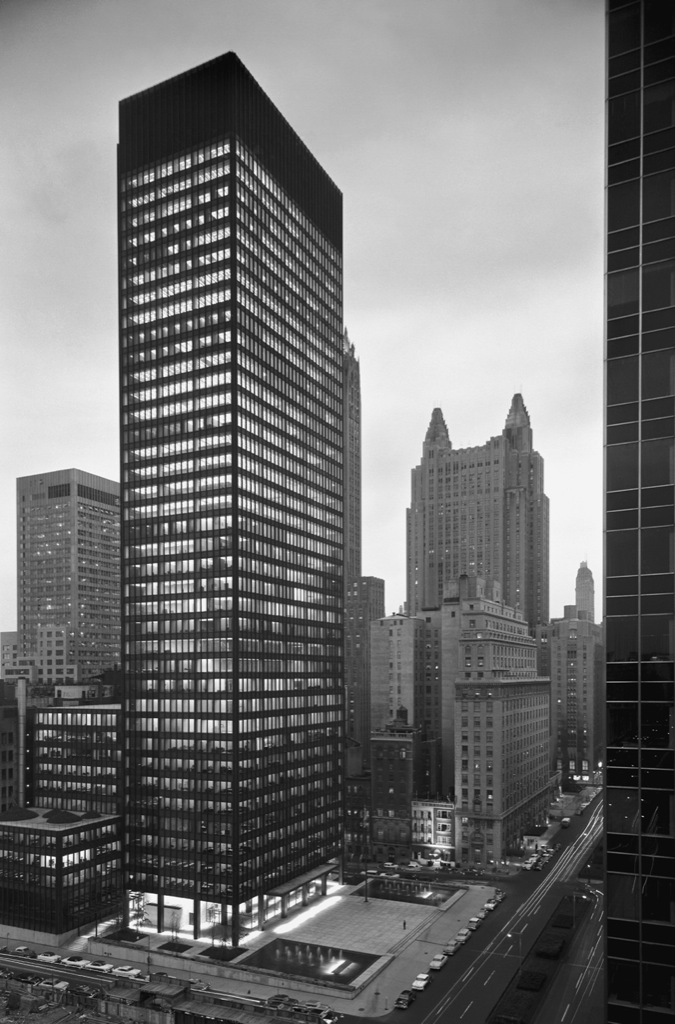 Mies
Neue Nationale Gallerie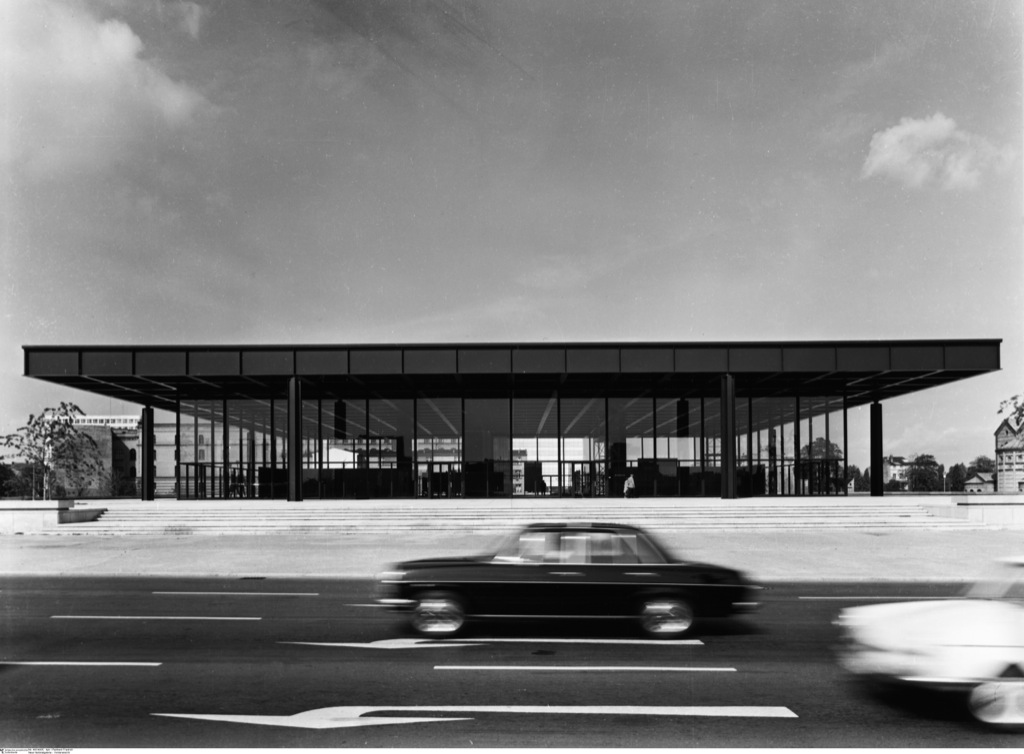 Postmodern
1945–1980?
Exactly when it ended depends on the medium and the artist, but it's over now.
Lichtenstein
Reflections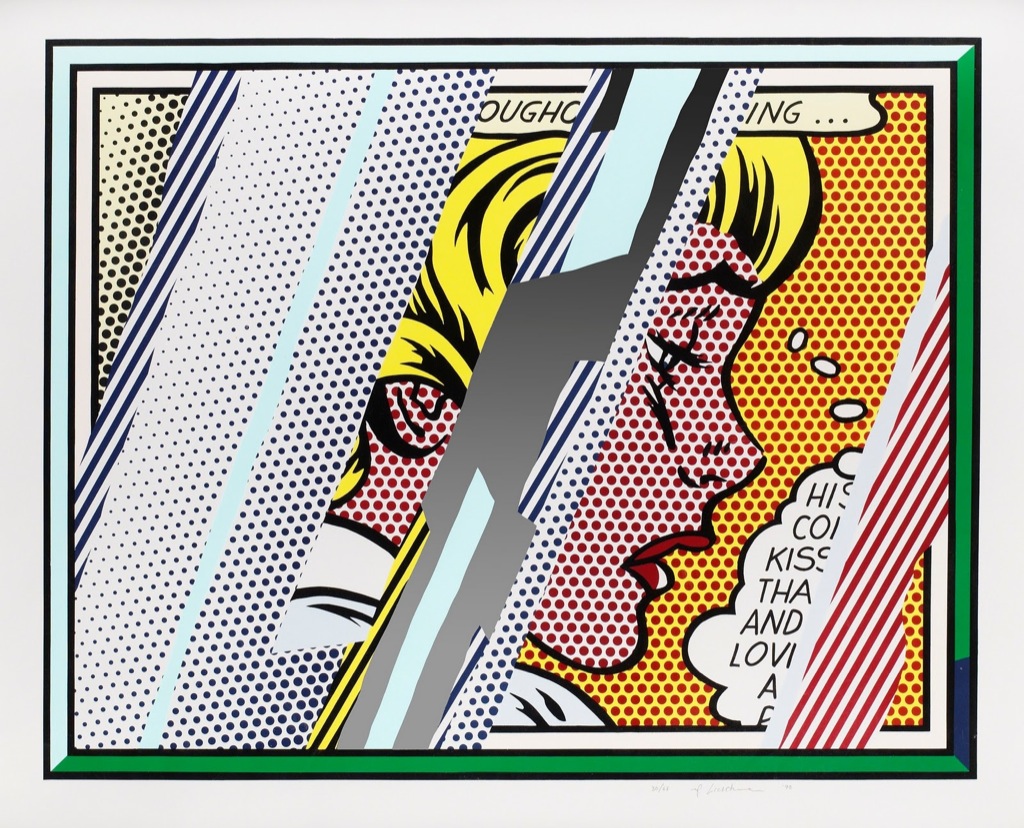 Postmodern is actually an umbrella term to cover several distinct movements that happened at the same time. In painting, postmodernism reintroduces representation. Sometimes, very direct representation.
Warhol
Campbell's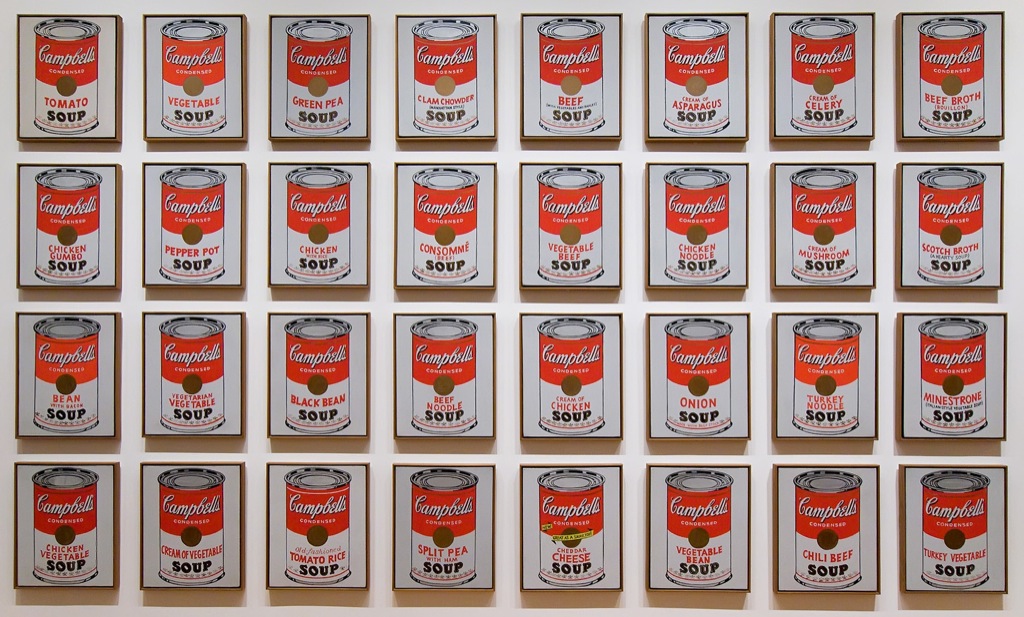 Campbell's
Letter to Andy Warhol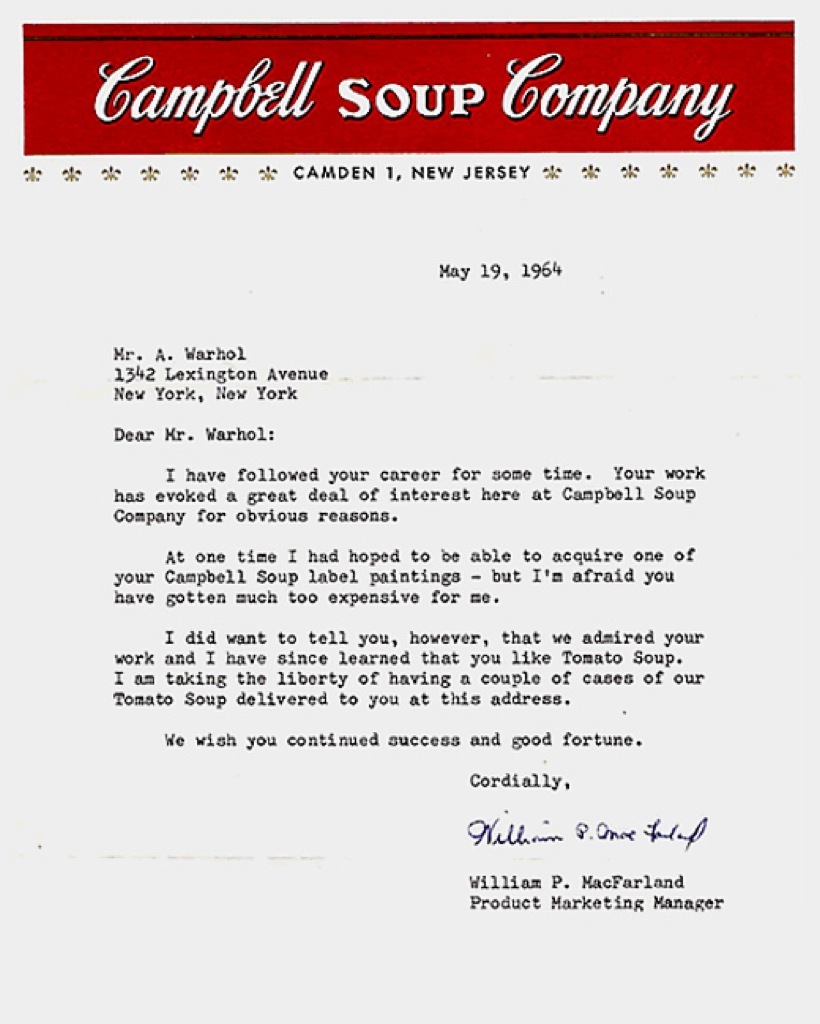 This is just an aside, but I found it pretty funny. Could this happen today? I'm pretty sure it would be printed on a lawyer's letterhead.
Christo + Jeanne-Claude
Surrounded Islands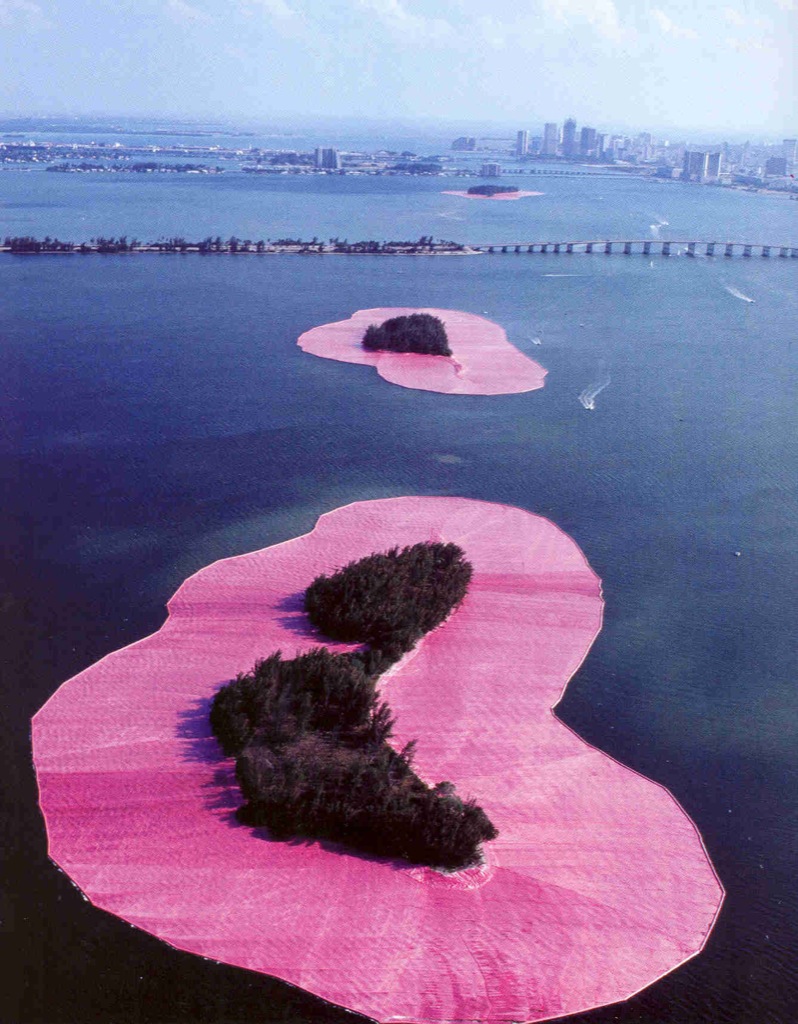 Land art became kinda popular along with the other postmodernist stuff. I'm not really sure how postmodernist it is. I guess this is the part of the presentation I should have worked a bit longer on.
Smithson
Spiral Jetty
Koons
Balloon Dog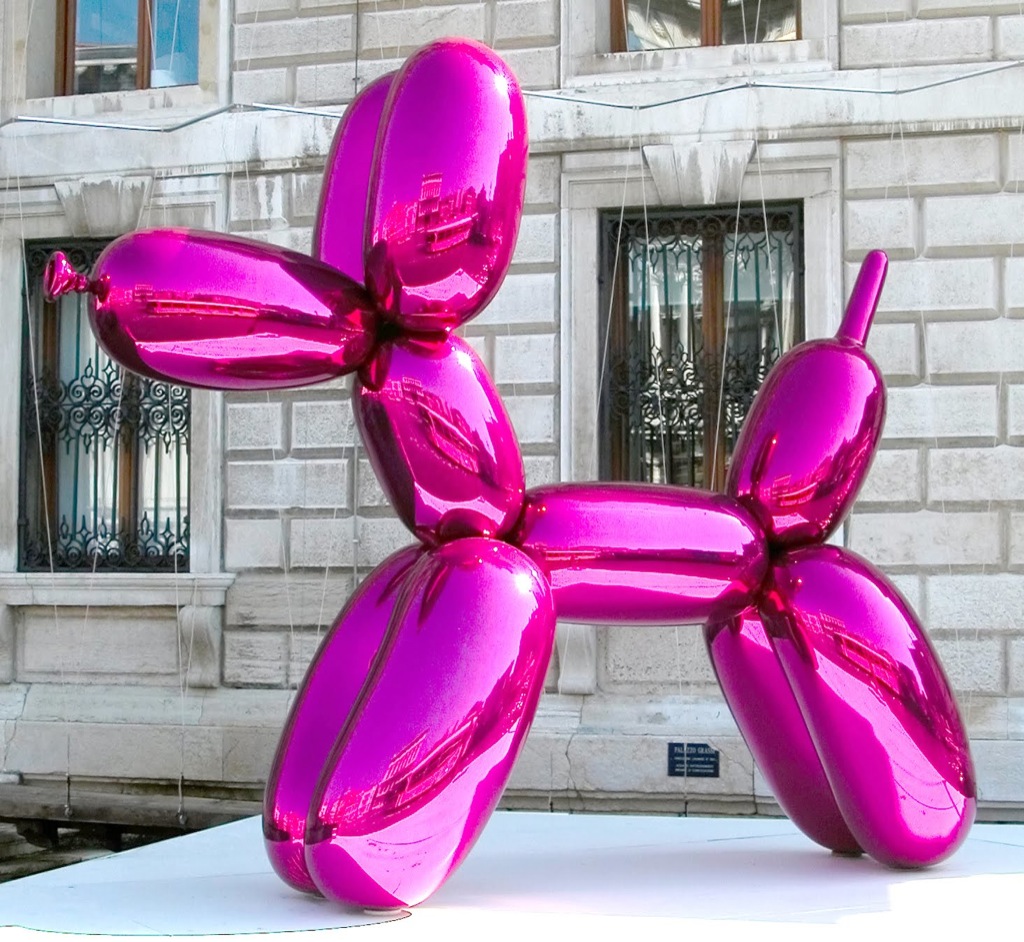 Hirst
For The Love Of God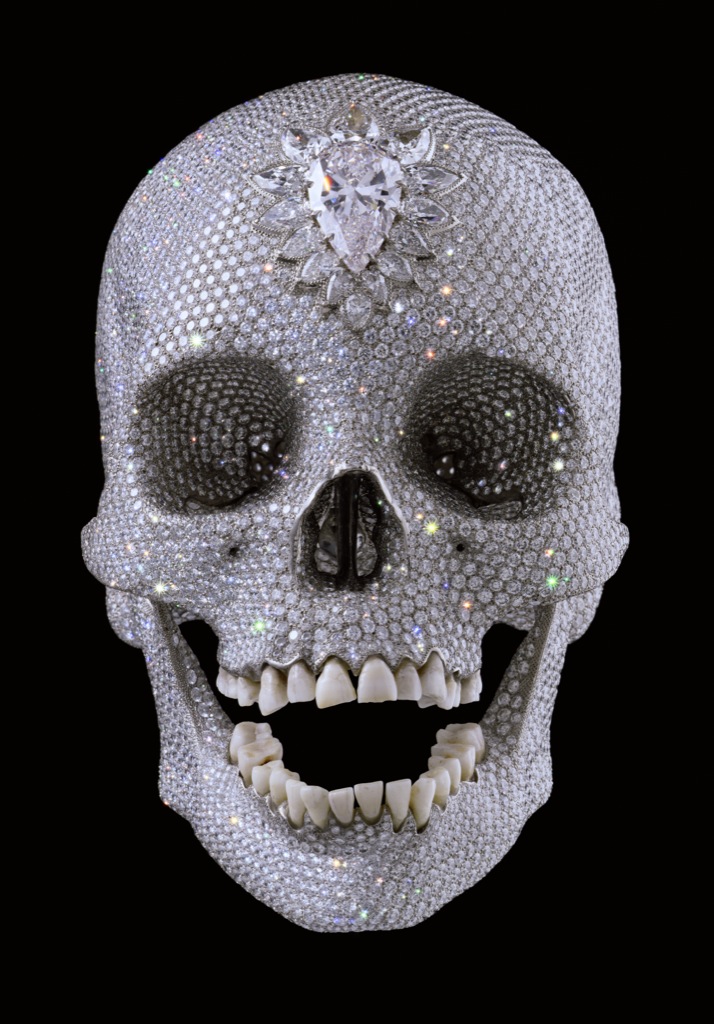 Venturi
The Decorated Shed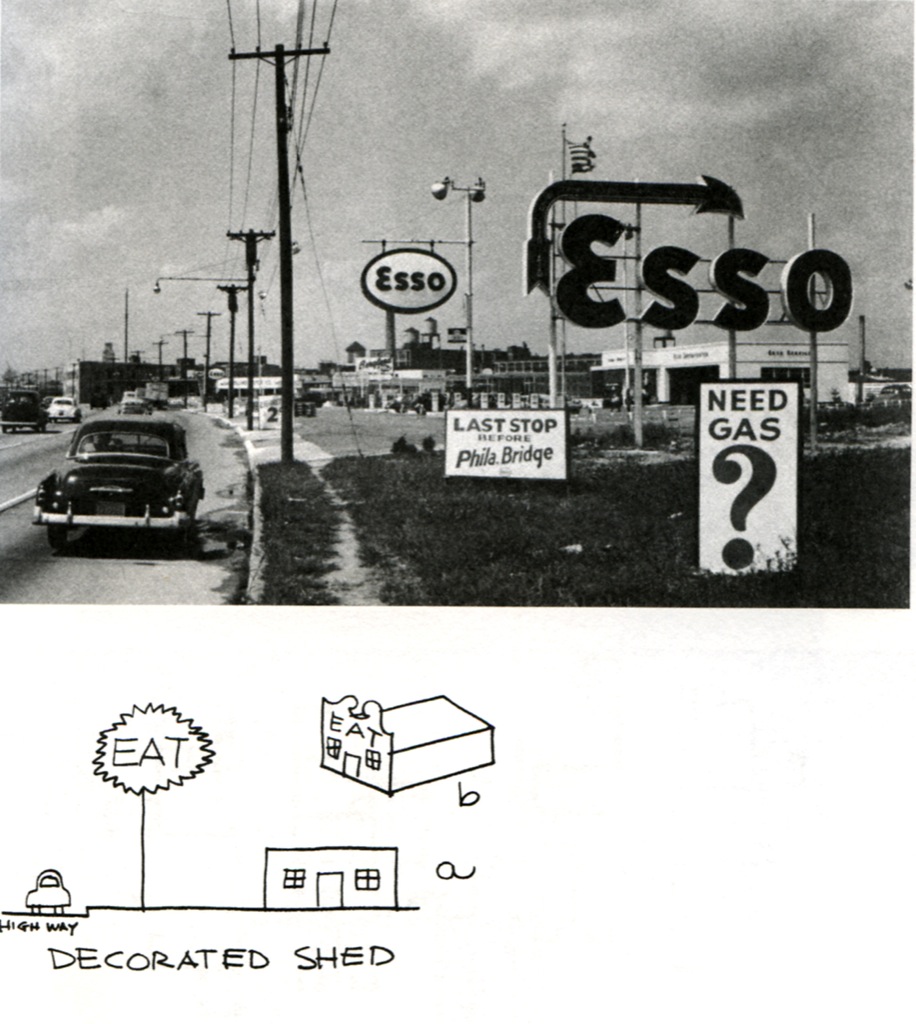 Postmodern architecture rejected the minimalism of modern architecture as totally boring. It's often about an attempt to conceive a narrative. That is, think of a building not as walls + floors + roof, but as something else altogether.
Venturi
The Duck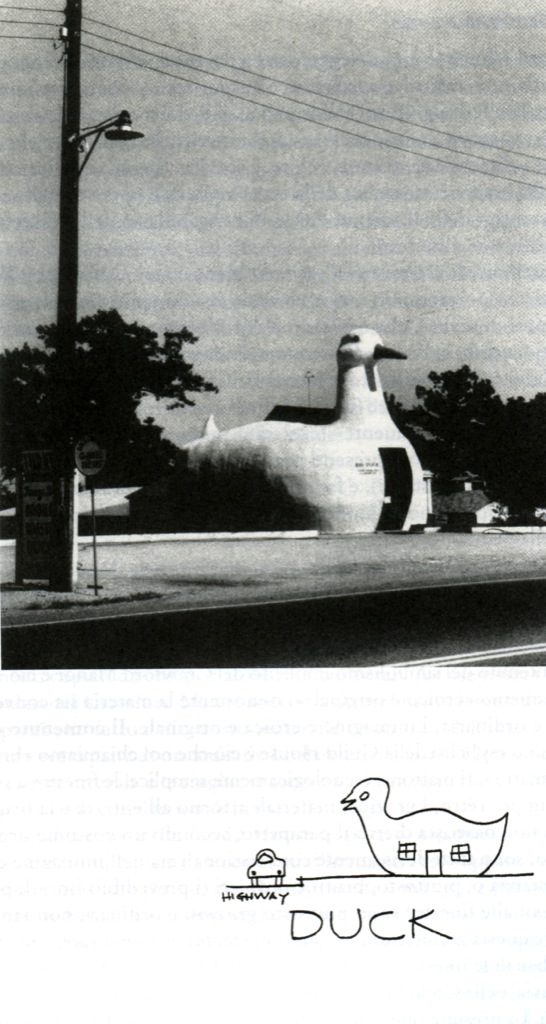 No, really. This stuff is a joke. In the best way.
Loos
Chicago Tribune Tower competition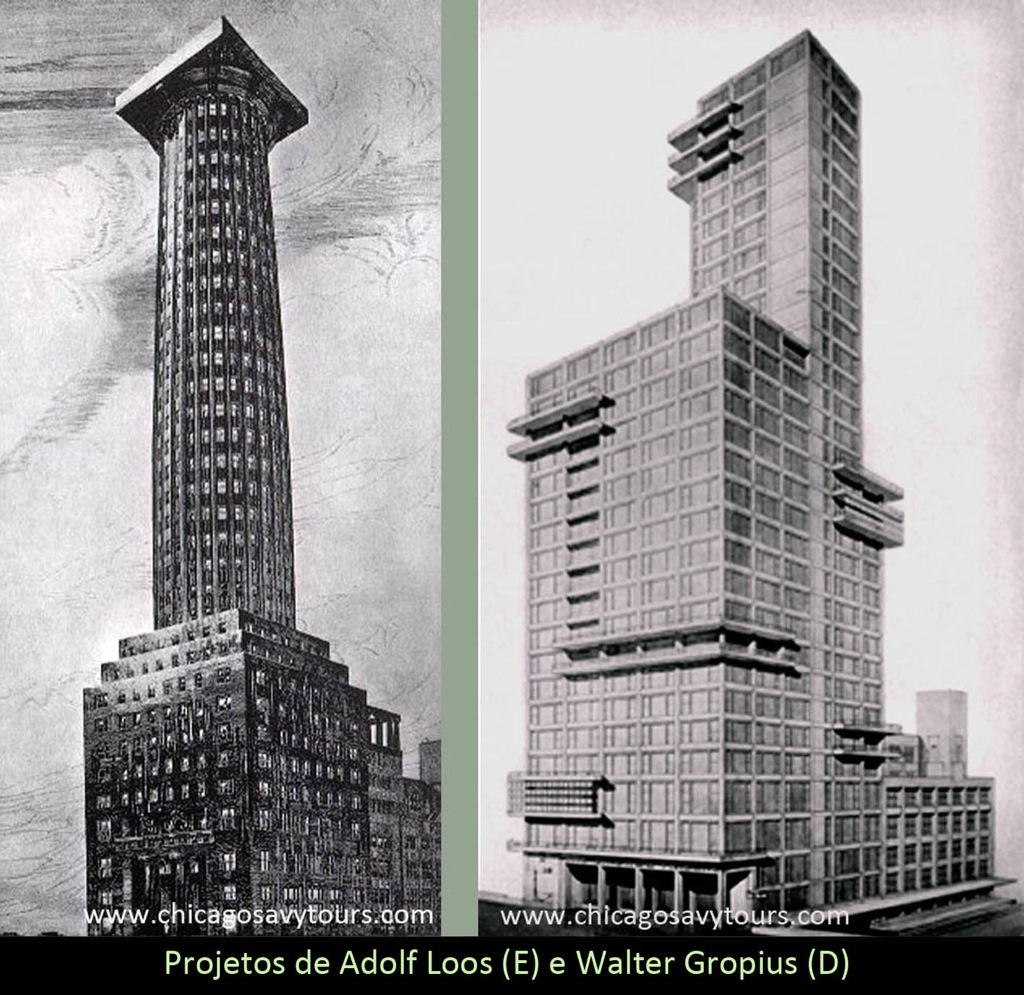 This guy Loos entered a competition to design the next skyscraper for the Chicago Tribune with this building that looked like a column, on the left. The entry on the right would be the modernist take, by Walter Gropius (Bauhaus guy).
I.M. Pei
Landau Building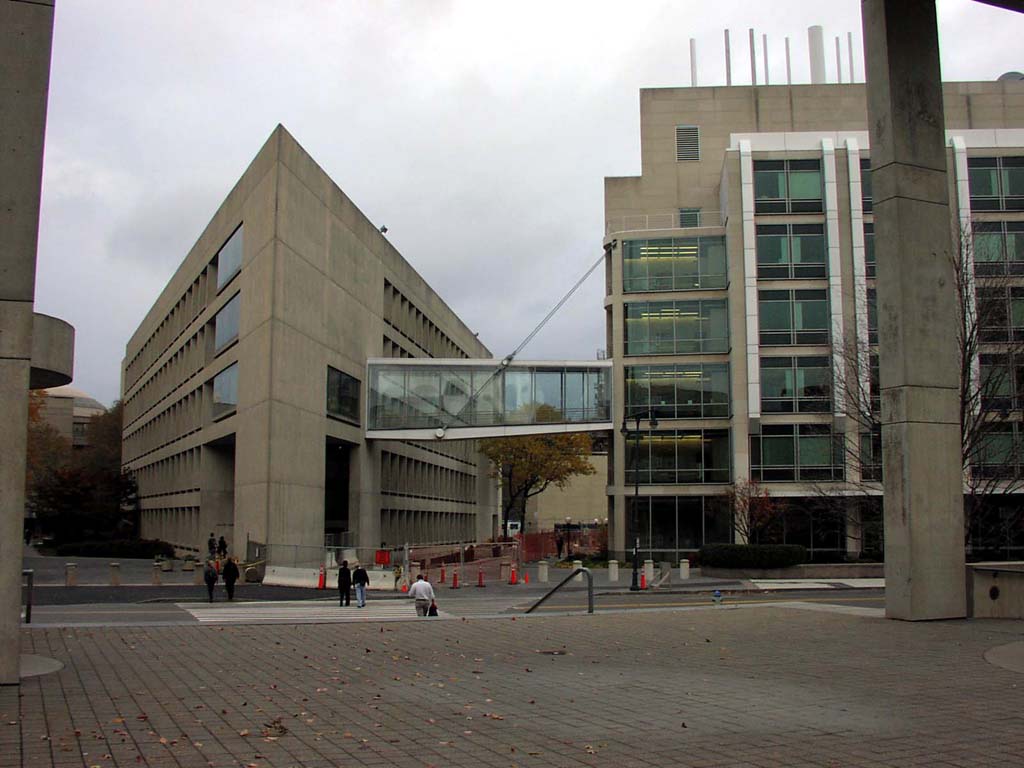 This guy's probably most famous for the entrance pyramid to the Louvre, but he also did some really depressing buildings on the MIT campus, like this one, on the left. (It's shaped like a 30-60-90 triangle.) If you're ever in Boston and having a nice time, check out the Wiesner Building (aka. "the inverted bathroom") to knock things down a notch.
Gehry
Guggenheim Bilbao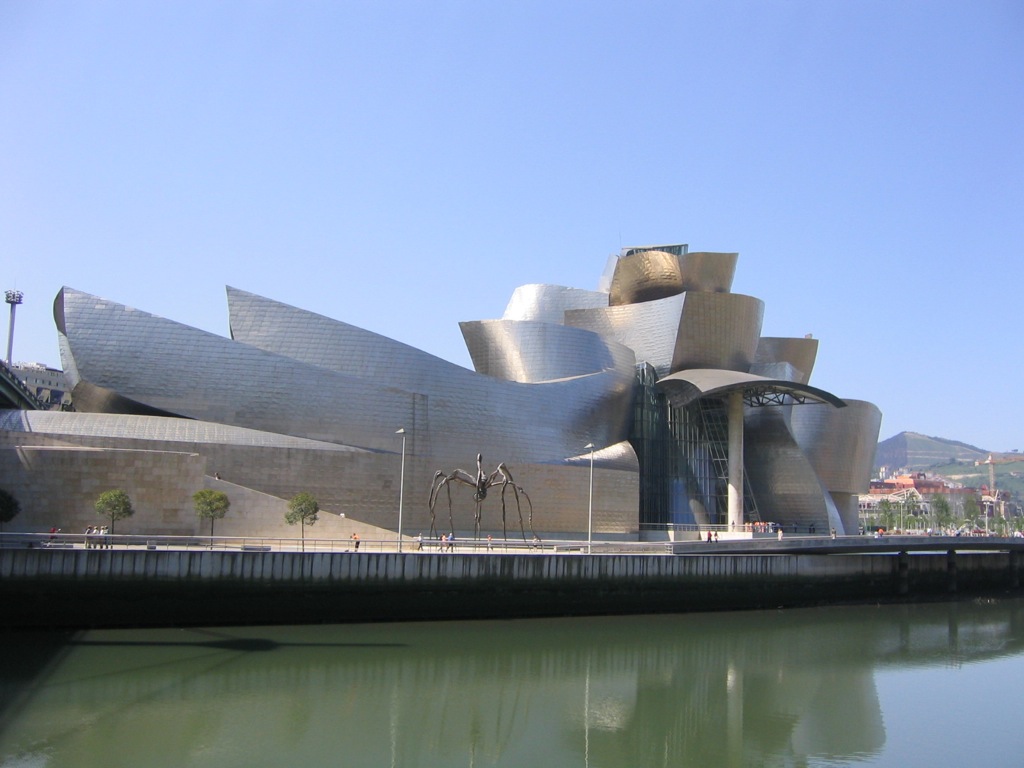 Bonus: postmodernist art in the courtyard! That's a Spider Sculpture by Louise Bourgeois.
Gehry
Gehry House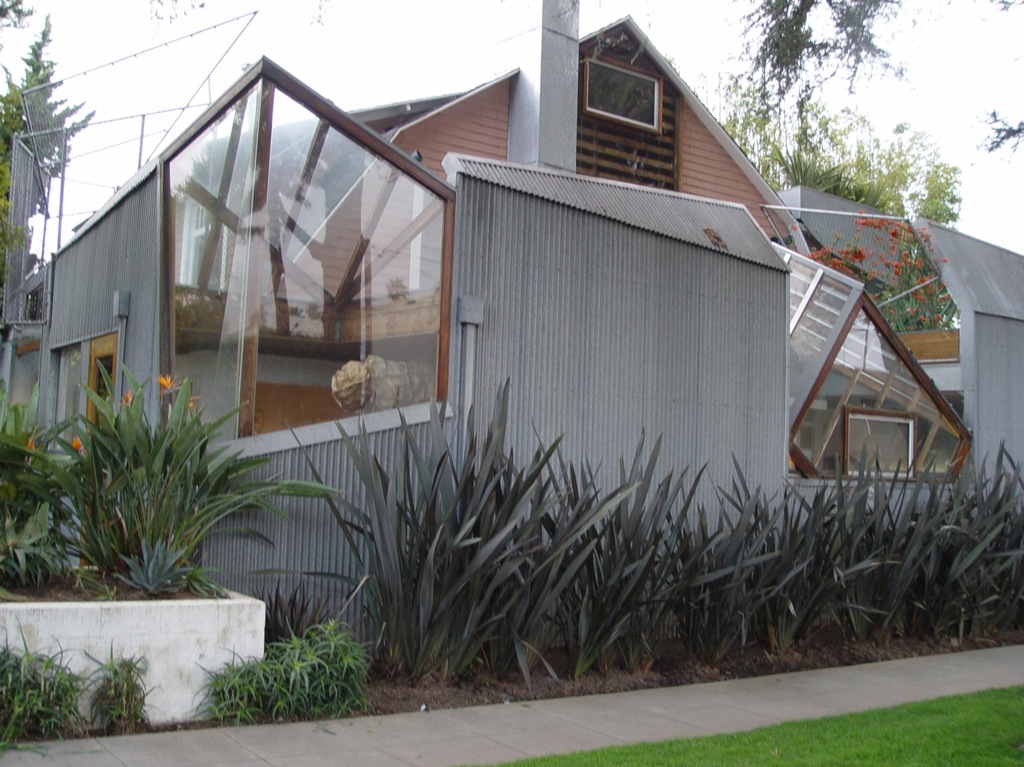 Postmodern architecture also reacted negatively toward the idea of modernist functional separation. Homes distinct from shops—suburbs!—what a terrible idea!
Rossi
Bonnefanten Museum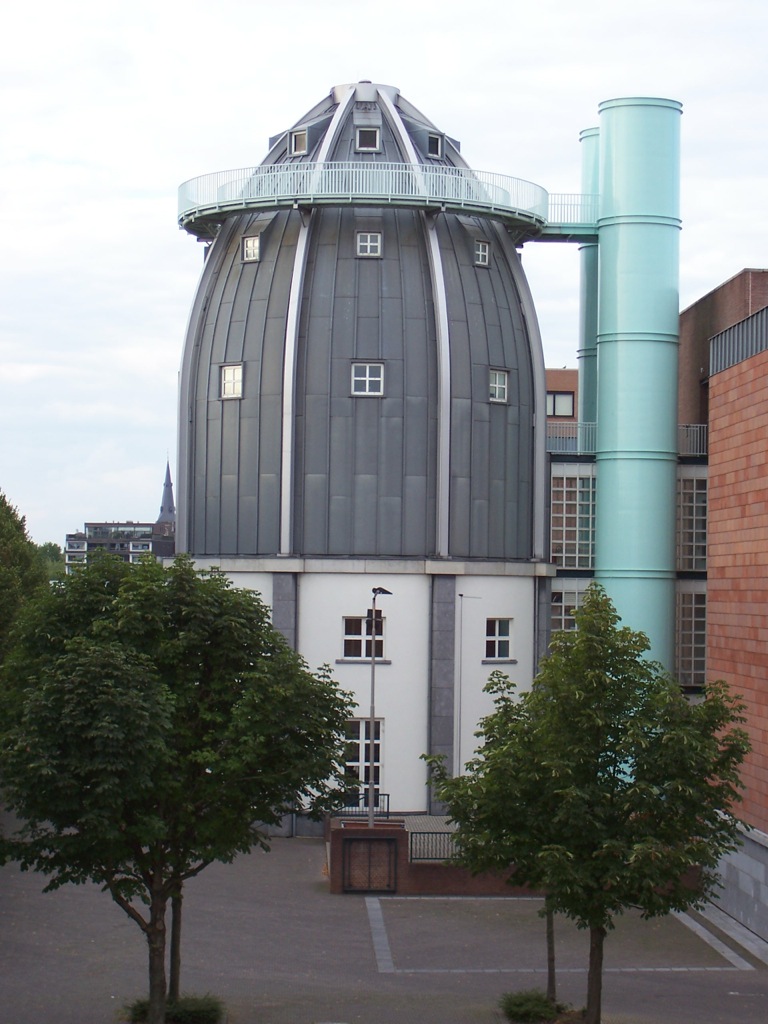 Rossi
Alessi Steel Kettle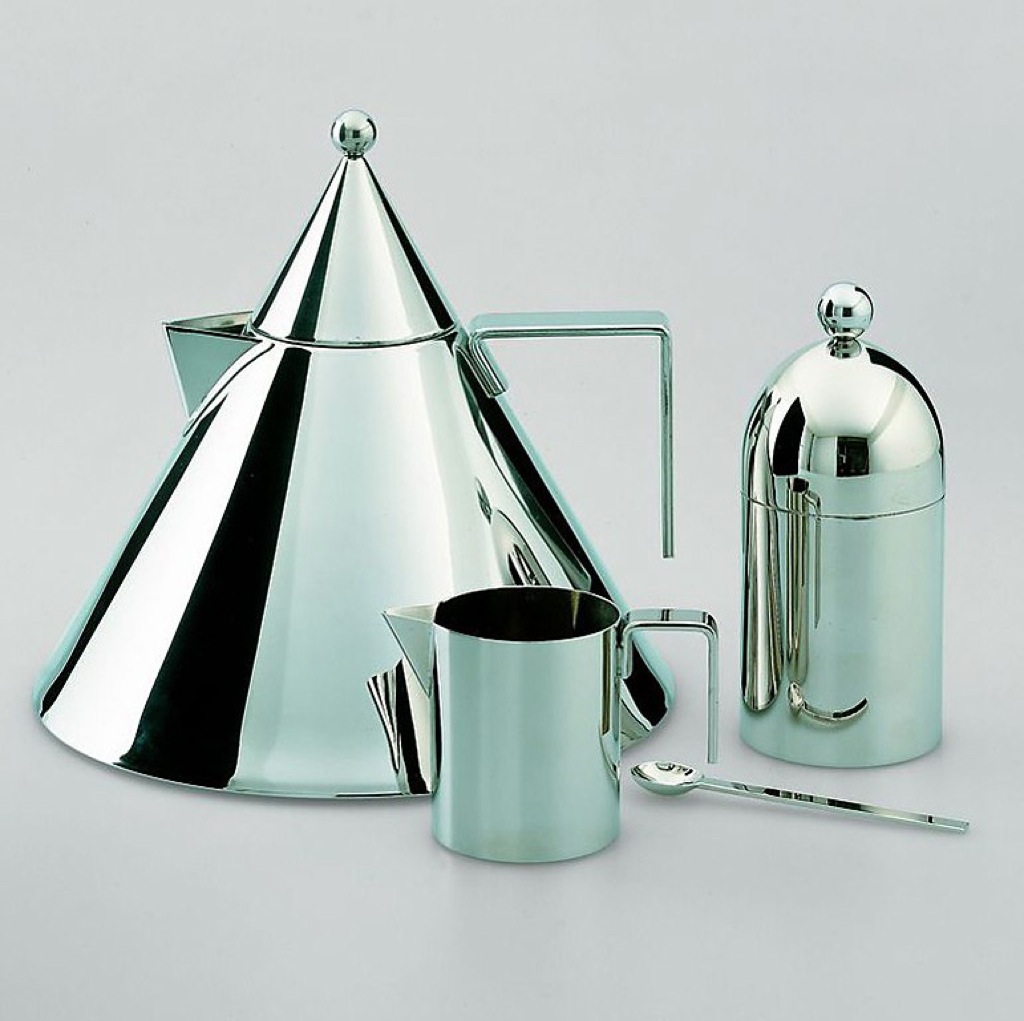 Postmodernist stuff tends to use super-basic forms, and then do something funny, like put a little ball on top. Whee!
Rogers + Piano
Pompidou Center

This is postmodern because it's a sort of "decorated shed"—it uses its mechanical systems as an exterior representation of itself.
Corbusier
Notre Dame du Haut (Ronchamp)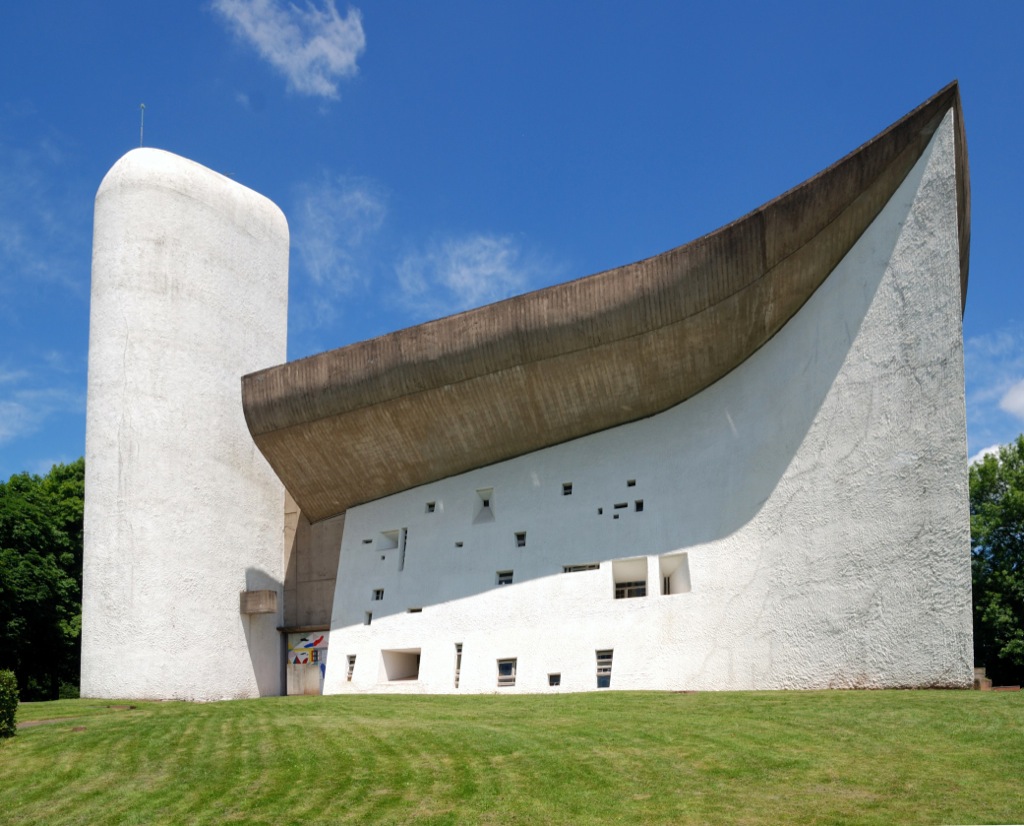 Postmodernism means architecture can be fun again.
| | | | |
| --- | --- | --- | --- |
| Premodern | | | Representative |
| Modern | | | Not representative |
| ☞ Postmodern | | | Representation is fun again |